Beaded Collars Will Be A Big Trend for Next Season: See Who's Ahead Of The Curve!
Trend Spotting: The Beaded Collar
A sharp collar is a ladylike way to add sparkle to your outfit. Found in the A/W '11 collections from Givenchy, Miu Miu, and Valentino, the look is surprising versatile and definitely statement-making. Emma Watson worked a pearl encrusted collar in her recent editorial for i-D mag, and Hailee Steinfeld looked adorable in that beaded Miu Miu sheath.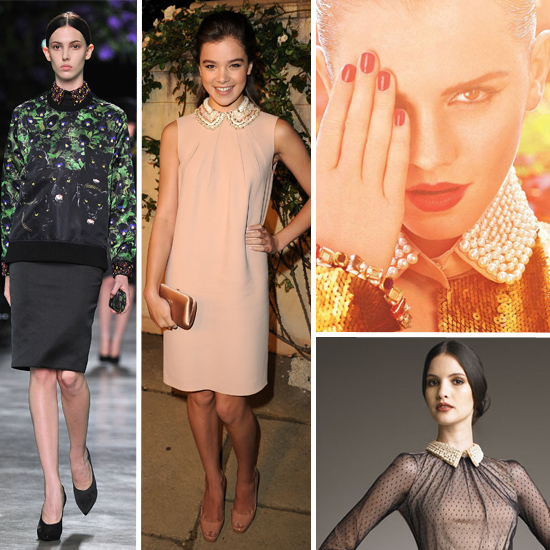 While a pearl-embellished top from Valentino is available now (approx $941), we expect it will be a short matter of time before this trend pops up in more affordable versions. Wear it on its own, with the blouse tucked into slim trousers or a pencil skirt for a polished look. For a more offbeat approach (the way we would do it!), layer it under a crew-neck sweater or sweatshirt, skinny jeans, and oxfords for a back-to-school look that is totally cute and unexpected.