The Best Black Friday Sales for Australian Shoppers
The Ultimate Black Friday Sales Guide For Aussie Shoppers
While America is getting prepped for Thanksgiving, we're doing our homework for the impressive Black Friday sales that proceeds the annual turkey-fest. Akin to our Boxing Day sales, Black Friday (and its online cousin Cyber Monday) is one of the biggest days on any bargain-hunter's calendar. Think big brands and big departments offering big discounts. Luckily, our favourite US retailers are sharing some of the shopping love by extending some of the savings and free shipping offers to Australian shoppers. Macy's, Bloomingdale's, Shopbop, J Crew and Nordstrom (amongst others) are all getting in on the act, which will kick off AU time at around 4pm tomorrow. Do a little research and get yourself ready for some killer savings.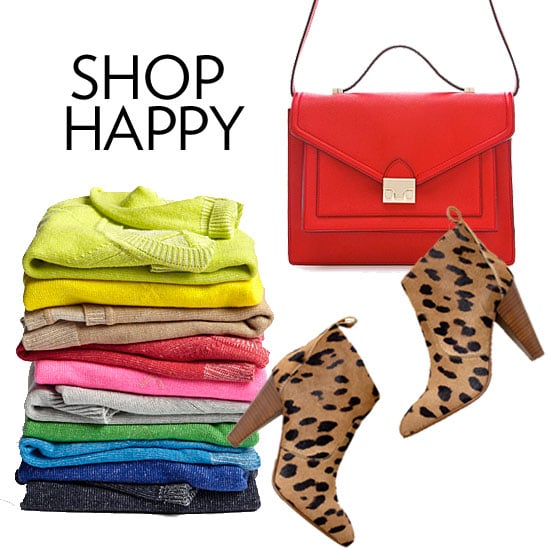 For more of the best Black Friday sales, just . . .
Guilt: Unlimited free shipping
Dorothy Perkins: 30% selected apparel, acceessories and shoes from the 23rd to the 25th
Harrod's: 10% off everything between the 23rd and 25th.
Oasis: 25% off womens dresses with code DRESSME25 and free shipping from the 23rd to the 25th
Warehouse: 25% off selected lines and free shipping from the 22nd to the 25th,
Oxygen Boutique: 20% off from Nov 23rd — Nov 26th with code CYBEROXYGEN, and free shipping
Shopbop: Nov. 20 — 26, you'll save 20 percent on purchases of $250 or more, 25 percent on purchases of $500 or more, 30 percent on orders over $1,000, and 35 percent on orders upwards of $1,500 with code BIGEVENT12 at checkout.
Macy's: From Nov. 22 — 24, up to 50% selected womens styles, plus $15 shipping on purchases over $120 AUD.
Glassworks: Free shipping on big name brands like Helmut Lang, Current/Elliot and IRO.
Amazon: Up to 60% of womenswear, accessories and bags.
Whistles: Free international shipping
Jeanswest: 40% off store wide.
Tessabit Store: Free shipping and returns.
J.Crew: Starting now until Nov 25, enjoy  free shipping, free returns and tax free shopping until Dec 30th.
French Connection: From Nov 21 — 26, receive free shipping.
Hudson Jeans: On Nov 22, stock up on your denim artillery with 20 percent off everything on the site.
Rebecca Taylor: Looking for a really good deal? Take an additional 25 percent off all sale items with secret code RTEXTRA2512. This deal is good from Nov 22 — 25.
AllSaints: From Nov. 22 —26, get your cool-girl fix with 20 percent off everything on site.