The Best Dressed Celebrity Couple of 2011 is Diane Kruger and Joshua Jackson: See their Most Stylish Couple Moments!
2011 Sugar Awards Winner: Best Dressed Couple, Diane Kruger & Joshua Jackson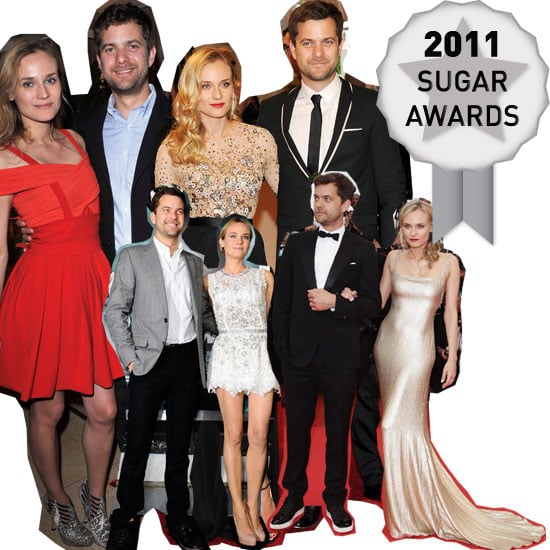 Diane Kruger and Joshua Jackson trumped the stylish field of celebrity nominees to take home our Sugar Award for Best Dressed Couple Award this year. We thought that Olivia Palermo and her model beau Johannes Huebl might be contenders for the crown, but the New York-based pair had to settle for second place. On reflection, we think these two deserved the title — as we'd forgotten how drop-dead-fabulous they both looked at this year's Met Gala! Whilst Diane nails the red carpet time after time, Pacey Joshua keeps up his end of the bargain in contrast trim smoking suits, statement blazers and crisp tailoring. Could you imagine how well-dressed their babies would be? Yuh-huh. Skyler Berman watch out.