Beyonce and Solange Knowles Wear Print-on-Print
Beyoncé and Solange Pair Their Prints — Which Sister Did It Best?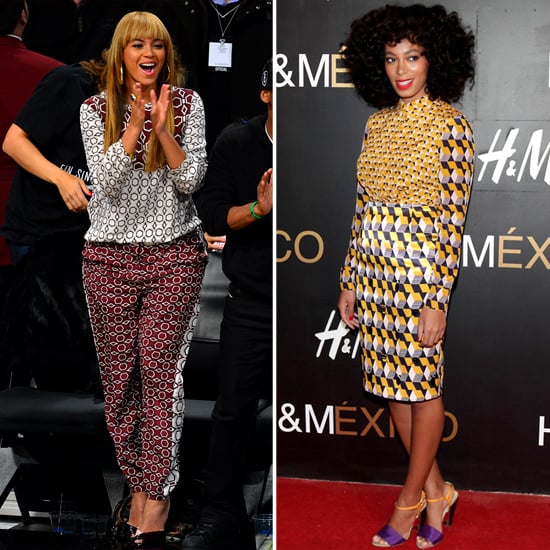 Leave it to the Knowles sisters to show us superior print-on-print looks, done two ways. Both stylish singers stepped out over the weekend wearing bold, geometric prints — together! Beyoncé sat courtside at a Brooklyn Nets basketball game with her husband, Jay-Z, wearing a head-to-toe Tibi look. Her Alton 3/4 Sleeve Top (approx $286) and coordinating Alton Pant ($592) may not have been the figure-flattering look we're used to seeing from Queen Bey, but it still managed to give off an air of cool, laid-back luxe. Her younger sister Solange took a dressier approach to pairing prints while attending an H&M store opening in Mexico City — the DJing darling sported a button-up blouse (approx $60) and printed pencil skirt (approx $70) from the brand, and accessorised with a pair of Fendi colour-block heels. While both looks are undeniably fresh and fashion-forward, we have to ask: which Knowles sister nailed print on print?