Blake Lively Doesn't Have a Stylist, But Ask Christian Louboutin for Outfit Advice: See Her Elle US March Cover Shoot
Christian Louboutin is Blake Lively's Stylist. For Shoes, Anyway.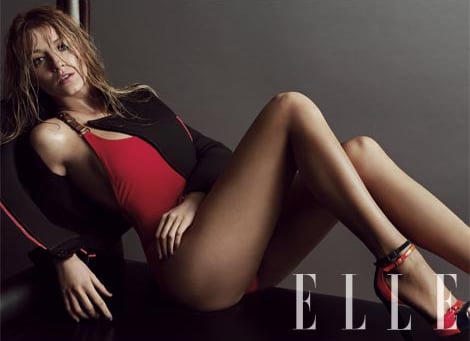 Blake Lively has landed the March cover of US Elle magazine, and shares some interesting fashion facts with the glossy in the accompanying interview. We knew that shoe maestro Christian Louboutin had a special place in his heart for the Gossip Girl star (he did name a stiletto in her honour), but we didn't know that he was Blake's go-to guy for outfit advice. She said she doesn't have a stylist on staff but, "When I'm going to an event, I'll send Christian a picture of my outfit and say, 'What shoes do you think I should wear with this?'" Also on the footwear thread, Blake mentioned "I hope to have a few girls one day. If not girls, they better be trannies. Because I have some amazing shoes and bags and stories that need to be appreciated." We're sure she does! Are you surprised about Blake's sans-stylist status? Or did you spot that a mile off? Photos courtesy of Tom Munro and Elle US.