Bon Qui Qui Stars in T Alexander Wang Spring '13 Short Clip
He Here To Buy A Shirt So He Too Good To Flirt, Wha?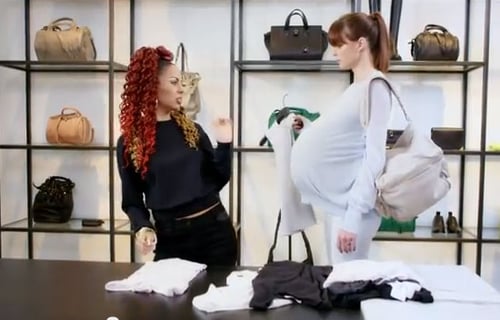 Alexander Wang has a sense of humour in case you were wondering. Clearly. The new head of Balenciaga has released a hilar short clip in lieu of his T by Alexander Wang Spring '13 campaign, starring the one and only Bon Qui Qui of MADtv fame. You know her, the King Burger employee with serious 'tude? "Ru-ooo!" Looks like the girl with the killer acrylics has come up in the world, landing a job working at the Alexander Wang flagship store in NYC. Alessandra Ambrosio makes a cameo, as does a pregnant Shannon Click, Barney's Simon Doonan and R 'n' B star A$AP Rocky. Feel like a giggle? Then press play. Or Ima cu-ut you! 
To see Bon Qui Qui at work, just. . .