Cara Delevingne + Jourdan Dunn to walk for Victoria's Secret
Meet Victoria's Secret's New Recruits, Cara and Jourdan!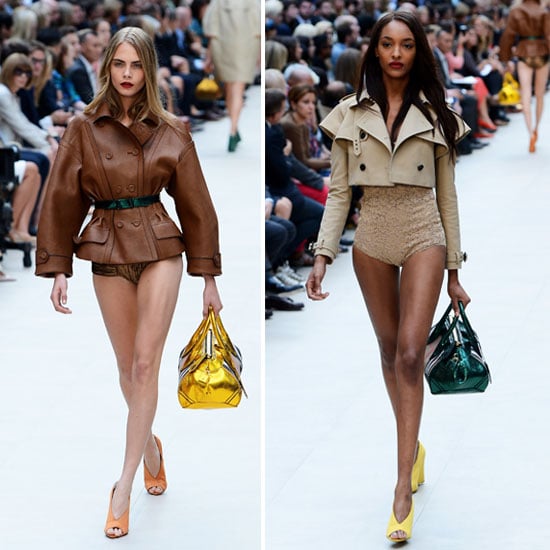 Hold on to your hats boys (and girls), because the Victoria's Secret fashion show will be filmed in a mere two sleeps. The annual catwalk show employs the crème de la crème from the modelling world to strut their sexiest stuff in a fashion extravaganza that is watched the world over. This year the entertainment will include performances from Rihanna, Bruno Mars and Justin Beiber — but to be honest it's the models we're most interested in. Of course Miranda is on deck, but our very own Shanina Shaik secured the gig for her second time and they'll be debuts from fresh faces Cara Delevingne and Jourdan Dunn to look forward, too. Get familiar with the VS gang by scoping last year's smokin' spectacular.
News just in! Hilary Rhoda will be joining the Victoria's Secret ranks for the first time this year. Congrats!
Cara (left) and Jourdan (right) on the runway for Burberry's Spring/Summer 2013 London fashion week show.