Cara Delevingne Lands Acting Role
Cara Delevingne Lands a Role in Film About Amanda Knox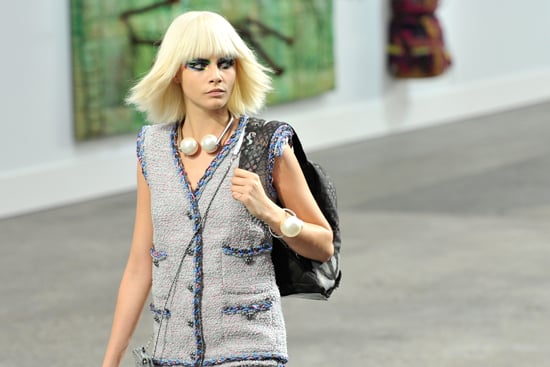 Talk about a rising star. The fashion world's current favourite bright young thing Cara Delevingne has reportedly landed a role in an upcoming movie about Amanda Knox. A source told The Mirror that while Delevingne likely won't play Knox herself, the young model "will have a major role" in the project.
The Face of an Angel, which will be directed by Michael Winterbottom, is scheduled to start filming in Italy next month. The movie tells the story of a filmmaker who's researching the Amanda Knox murder trial and tries to reconnect with his daughter after watching the media lose focus on the case's murder victim, Meredith Kercher. Spanish actor Daniel Brühl has been cast in the film, and rumour has it Colin Firth is involved in the production too. But this movie is just the latest in a string of film products Delevingne has landed lately. She just finished filming a movie called Kids in Love and recently signed on to star in a film adaptation of the novel London Fields.
Last year, Delevingne played Princess Sokorina in Keira Knightley's Anna Karenina. But perhaps her most interesting assignment to date has been playing a character in Grand Theft Auto's most recent video game installment.