Casual Celebrity Style Leslie Mann Style Hermes Bag Converse
Is This the Biggest Fashion Sin EVER?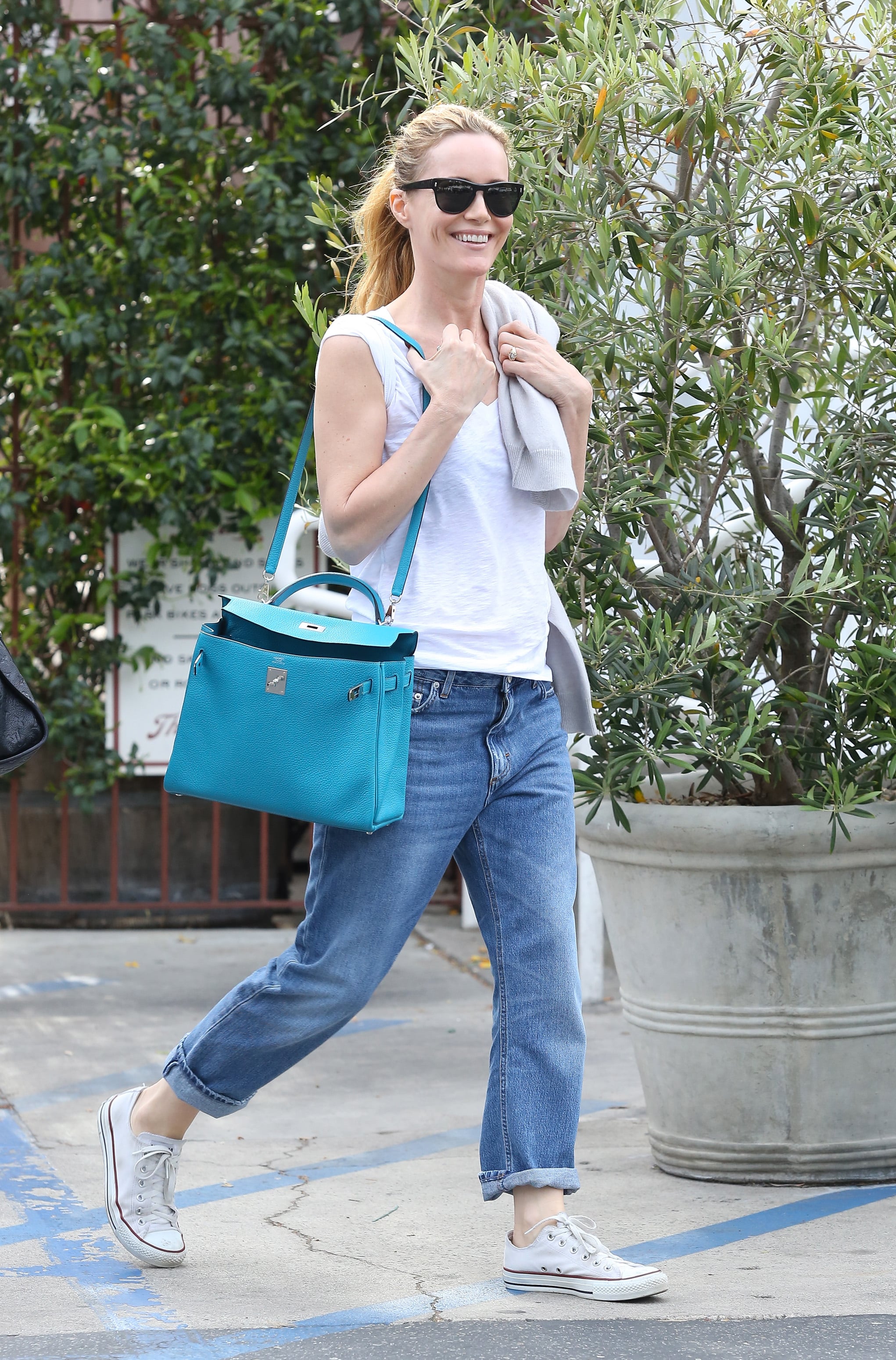 When we spotted a picture of Leslie Mann out in a white tee, boyfriend jeans, and Converse, with an Hermès bag flapping open and worn over her shoulder, our mouths dropped. Is that how you treat a super-pricey bag?! While we love a good dressed-down look, we still couldn't get over the fact that she was carrying the luxest bag of all as if it was a reusable shopping tote. What do you think about her look? Do you love the casual, carefree vibe, or are you a touch offended? Vote below, and let us know!