Celebrities Love Stella McCartney's Sexy Spring Summer '12 Printed Dresses: See Who's Worn One Then Shop Your Own!
The It Factor: Celebrities Heart Stella McCartney's So-Sexy Dress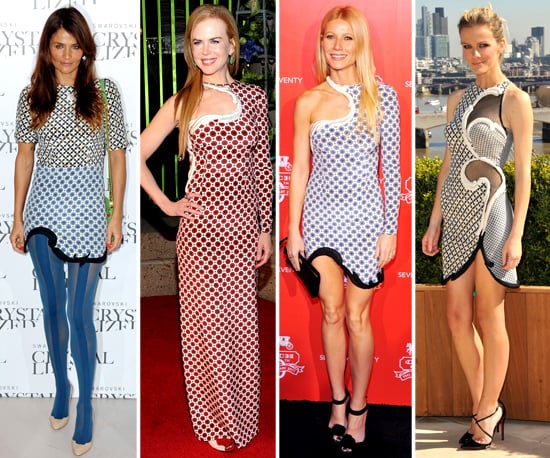 Brooklyn Decker appeared yesterday in a body-hugging Stella McCartney dress from her Spring 2012 collection — just the latest in a run of stylish celebrities to choose Stella's sexy, printed frocks. What is it that makes the dresses so irresistible? They're a little bit sporty, they're ultra-fitted, and some have feminine embroidery and mesh cut-outs. The combination of details makes these dresses ultra-special. Helena Christensen, Gwyneth Paltrow, and Nicole Kidman are among the stars to wear Stella.
Keep reading to see the look on the runway, and shop your own Stella dress.
Shop the look: