Celebrity Style Peter Pilotto For Target Launch: Alexa Chung
Which Celebrity Was Print Perfect in Peter Pilotto For Target?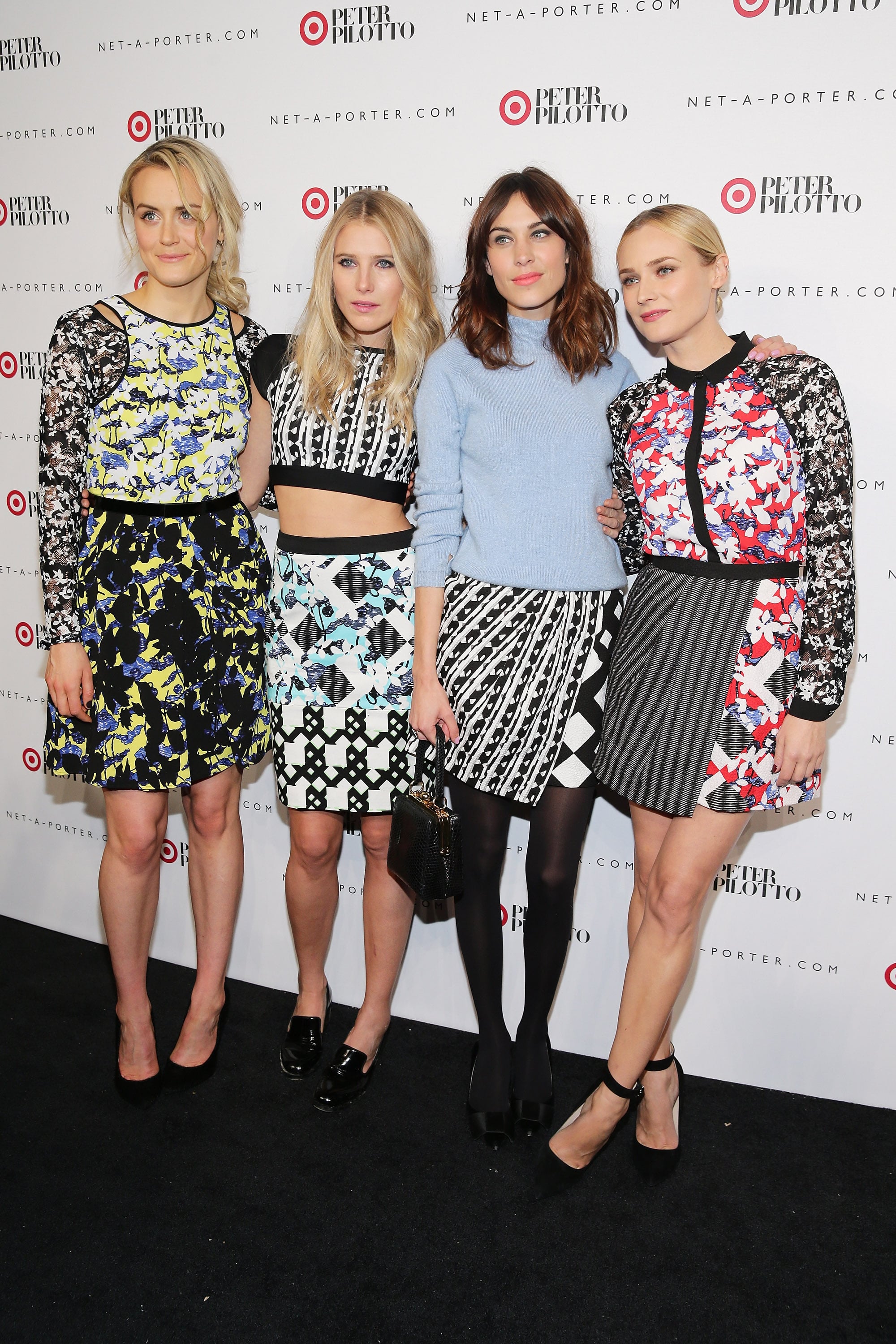 We won't lie: we haven't been able to get the Peter Pilotto for Target collection out of our heads ever since the exciting collaboration was announced last fashion week. And lets just say that after seeing the celebrity turnout at Friday's launch party in New York City, we're already lining up friends in the US to get shopping the moment it becomes available tomorrow.
Among the chic set in attendance were Orange Is the New Black star Taylor Schilling, Dree Hemingway, Alexa Chung, and Diane Kruger — all clad in print-perfect pieces from the collection, of course. While Taylor and Dree kept things on the sportier side (if you've been thinking about rocking a crop top, we think this will be the perfect piece to get), Alexa balanced her printed skirt out with a solid sweater — a great option if you're not one for full-on print — and Diane Kruger took things a more feminine route in a buttoned-up look. All of these ladies opted for black shoes, the perfect accessory to let the prints do all the talking. But which outfit did you like best?