Celine's Luggage Tote Wins the Sugar Award for Best Designer Bag of 2011!
2011 Sugar Awards Winner: Cèline's Luggage Tote, Bag of the Year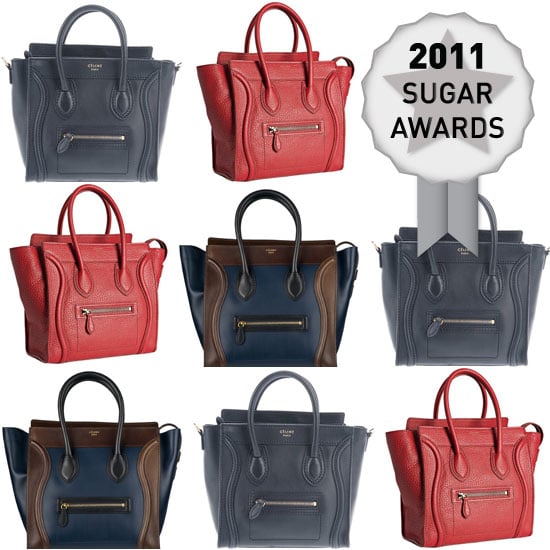 We crowned Miu Miu's glitter heels the shoe of 2011, now it's time to move on to the year's best selling, most lusted-after, most-snapped arm candy accolade: the Sugar Award for the Bag of the Year. Cèline's luggage tote took the majority of the vote, slaying Alexander McQueen's skull clutch, Givenchy's Antigona carryall and The Row's luxe crocodile designs for the coveted crown. We could wax lyrical about the timeless boxy silhouette, chic contouring and the super luxe but have-to-look-closer-to-see branding, but instead we'll leave the drooling to you. Inspired? Put 2011's 'It' bag on your Christmas wish-list whilst it's still in-stock!