Christian Dior Spring Couture 2010
2010 Spring Couture: Christian Dior
Inspired by one of the first American fashion designers, Charles James, renowned for being a master at cutting, the influence is evident in Galliano's highly dramatic, sculptured forms.
Christian Dior's current muse, Karlie Kloss, was adorably severe in a red peplum jacket and asymmetrical plaid skirt, veiled topper, whip, and riding boots, while equestrian style and romantic details featured heavily in bowed, cinched, and pleated gowns. Part fantasy, part fabulous. Enjoy the exquisite Dior couture collection.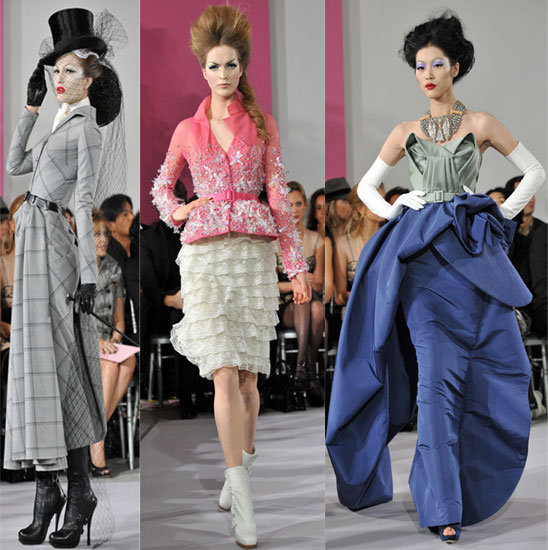 For lots more fabulous Dior,
.