Claire Dane at the 2014 Emmy Awards in a Red Givenchy Dress
Is the Back the Best Part of Claire Danes' Look? You Decide!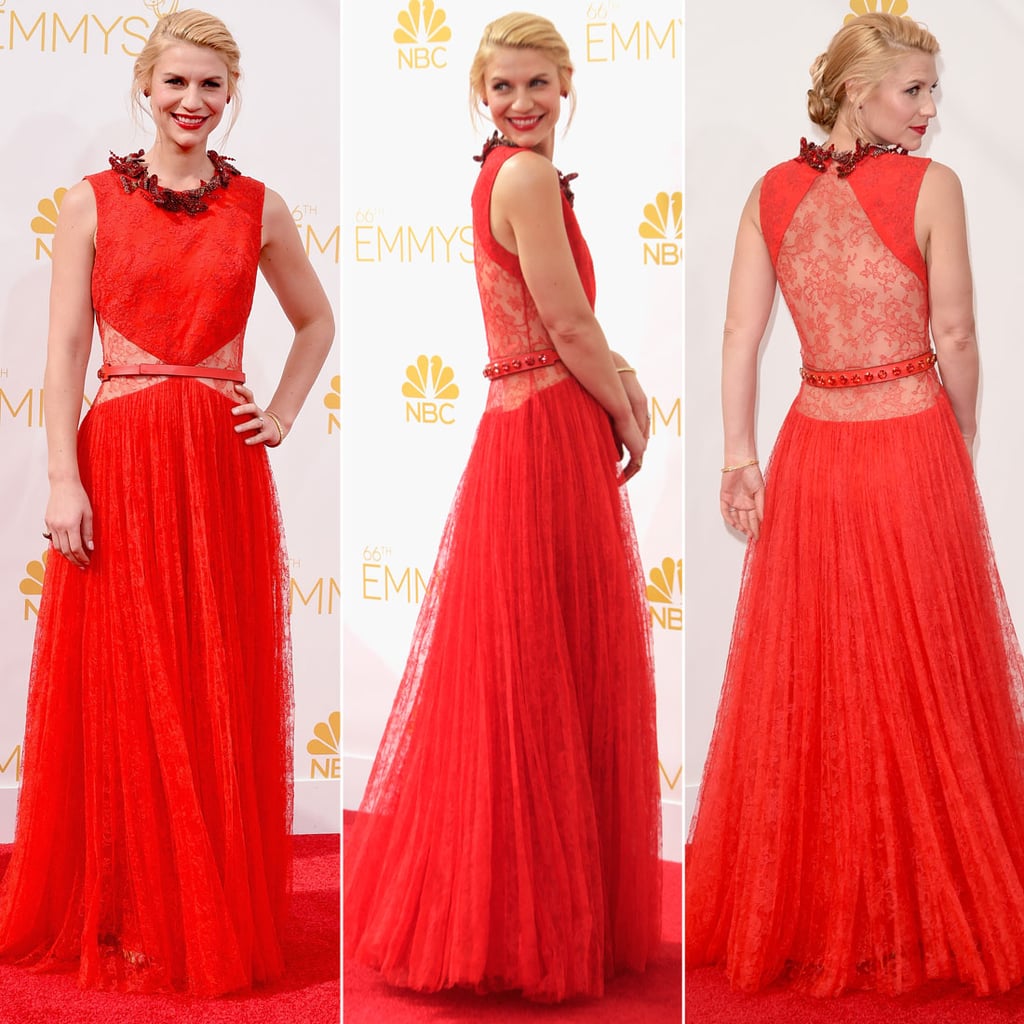 Not that Claire Danes's Givenchy gown wasn't striking from the front — with lace insets at the side and a jewelled collar, how could it not be? But even more surprising and glamorous might be the view we got when the actress turned around to reveal a sheer lace back. That, coupled with the drama-inducing red hue of the dress, made her look one of the most head-turning of the night — do you agree? Vote on all our Emmy Awards polls here!