Designer Interview: Peter Morrissey's New Big W Collection
Peter Morrissey's Latest Turns Heads, Keeps Finances In Check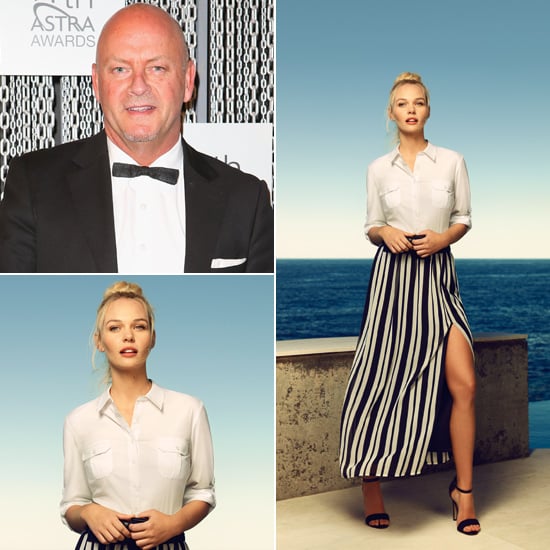 Peter Morrissey is a name synonymous with style in Australia, and with over 20 years of experience in the fashion game, you always know you're getting the goods when's he's involved. Since 2009, Morrissey has been creating chic but totally affordable collections for Big W, and this year is no different. Coming into Spring in a little over a month, the chain store is prepping for an August 1 drop of Peter Morrissey's latest, which features both men's and women's apparel and footwear — all starting from $15. We had a quick chat with the designer to catch up on all things fashion, and why being on a budget doesn't have to compromise your style.
POPSUGAR: You've worked on a number of collections Peter, from the Morrissey brand to the Qantas uniform to this exclusive line with BIG W, tell us your approach for making each one unique?
Peter Morrissey: My approach to all of my collections is the same. It's not only about how I make a person look but most importantly it's about how they feel wearing my designs.
Keep reading. . .
PS: The price point for your BIG W line is fantastic – you obviously don't see affordability as a hindrance to style. Explain your reasoning.
PM:I want to fashion people's lives and that's why I partnered with Big W because they make it possible to create more affordable clothing without compromising the quality, design, fabric, trims and integrity of my designs. The designs to remain true to my brand and so by producing larger quantities it makes the product more affordable.
PS: What are your best tips for shopping on a budget?
PM: My best tip for shopping on a budget is to check out the Peter Morrissey apparel and shoe collections and homewares at Big W. It is great quality, affordable style, you can buy a men's suit and shirt for less than $150!
PS: If you were to splurge on one item, what would it be?
PM: I would love to be able to splurge on more holidays where I can cuddle someone I love. . . I'm available!
PS: And if you were to save on one item, what would it be?
PM: Don't buy a trend piece, buy a classic piece. It will be a great investment.
PS: What are your five essential wardrobe items for any woman?
PM: A ittle black dress, a black jacket, a white shirt, jeans, and a great pair of sunglasses.