The Do's and Don't's of Workout Wear at the Gym with Celebrity Trainer Neil Russell of Atleta Fitness
Workout Wear Decoded: The Do's and Don'ts of What to Wear to the Gym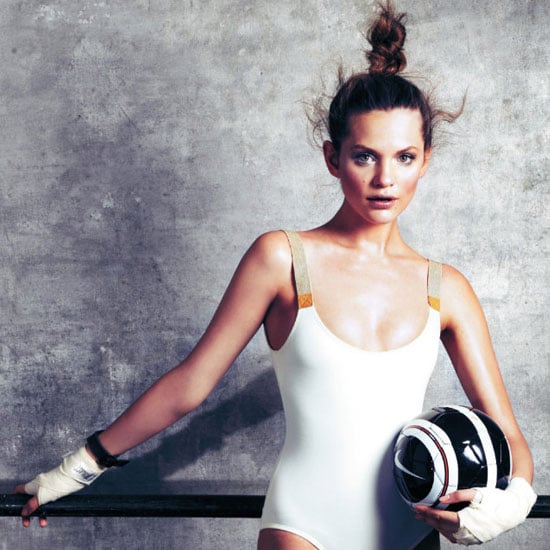 The workout wear dress-code is a tricky one for fashionably-minded folks. You want to look good, even when breaking a sweat, yet not so good that any potential gym cred is blown. We get that our Isabel Marant wedges sneakers won't get us mistaken for an Olympian anytime soon, but we still thought it was still best to take counsel on what to wear and what to avoid when working out. Neil Russell is a trainer to the fashion and celebrity set in Sydney, so we cornered him at The Iconic Sport's breakfast last week for his ultimate do's and don't's. . .
What are the biggest style mistakes you see people make in the gym? I think training with clothes that are ill-fitting or expose too much. Dress like you're there to train hard rather than to show off.
Easiest way to look good whilst working out? If you have good technique and wear appropriate gear you'll look good. Maintain good posture not only during exercise but also in your rest breaks.
Most flattering workout outfit? Girls with black tights (3/4 or full length), black, white or grey top — can be tight or loose fitting, just not too big like your trying to hide something — and funky bright coloured shoes are always a winning look in my books.
For more from Neil, just . . .
And the least flattering? Short-shorts in the gym sometimes work but, generally it looks like you're trying too hard. Also there's a danger of exposing yourself. Short-shorts are fine for running outside.
Accessories at the gym — a do? Or a don't? Jewellery and make up should be minimal in the gym. Again you are there to work out. The most stylish girl in the gym in the one who is dressed to work out, and trains with purpose. Sweating is not gross — it makes you look like you're going to get the results you desire!
Easiest way to look like a pro at the gym? A good pair of runners/trainers... Supportive, well-fitted training gear always helps.
Image courtesy of Stockton Johnson and Elle Vietnam.