Elin Kling and Stella McCartney Are Into the Half Tucked Shirt: Are You?
Are You on the Half-Tuck Shirt Bandwagon?
To tuck or not to tuck? That is this season's shirt-styling question. Luckily, we've got Stella McCartney and our ol' pal Elin Kling providing an easy compromise — the half-tucked shirt. We first noticed the styling trend in our beloved J.Crew look books and, with Resort 2013 showing off similarly undone silhouettes (look to Rebecca Taylor's sportier wares for proof), we thought it time to test-drive the trend, too. See below right for evidence of the half-tuck in action. It's got a laid-back feel to it with all the makings of a "borrowed from the boys" statement, although some may argue that it just appears messy and haphazard. Now, after spotting the half-in, half-out look on some of the fashion industry's finest (even Vogue Paris editrix Emmanuelle Alt rocks it), we have to ask: does this trend look ultra-sloppy or do you think of it as a way to achieve that effortlessly undone vibe?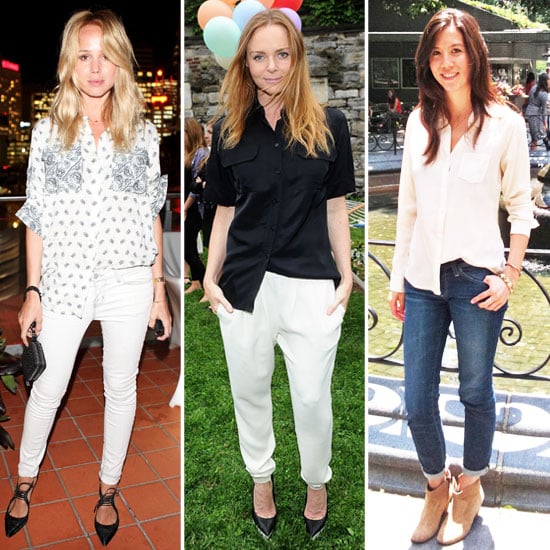 From left to right: Elin Kling, Stella McCartney, and US FabSugar associate editor Marisa Tom