Emerald Tiara From The Crown
The Crown: The Dramatic True Story Behind This Emerald Tiara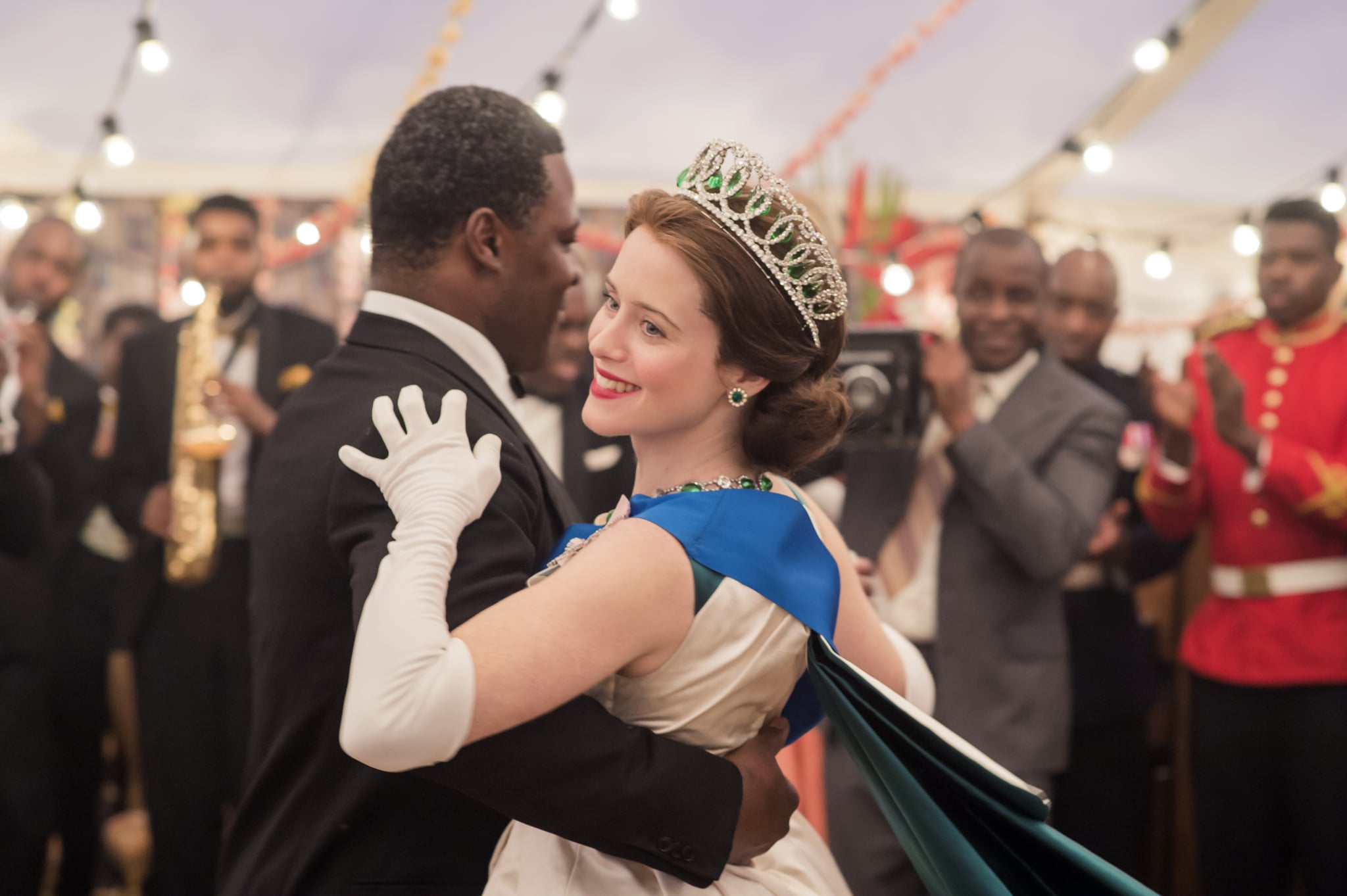 Image Source: Netflix
With season two of The Crown now available on Netflix, one particularly eye-catching tiara has us all talking. The diamond and emerald diadem worn by Claire Foy in the hit show is a replica of one of the best know sparklers belonging to Queen Elizabeth II. The real thing is known as the Grand Duchess Vladimir Tiara, and it has quite the story.
The tiara making everyone green with envy is, in reality, a bit of a regal mishmash of jewels collected by Queen Mary. She added together two rather dramatic sets of gems to make this tiara. But while all those diamonds have a back story to rival the best of them, the real scene stealers are the greenies. They're called the Cambridge emeralds and actually belonged to Mary's own grandmother, Augusta of Hesse-Kassel. But before you get too excited about Kate wearing them, their complicated history means they very definitely belong to the Queen right now.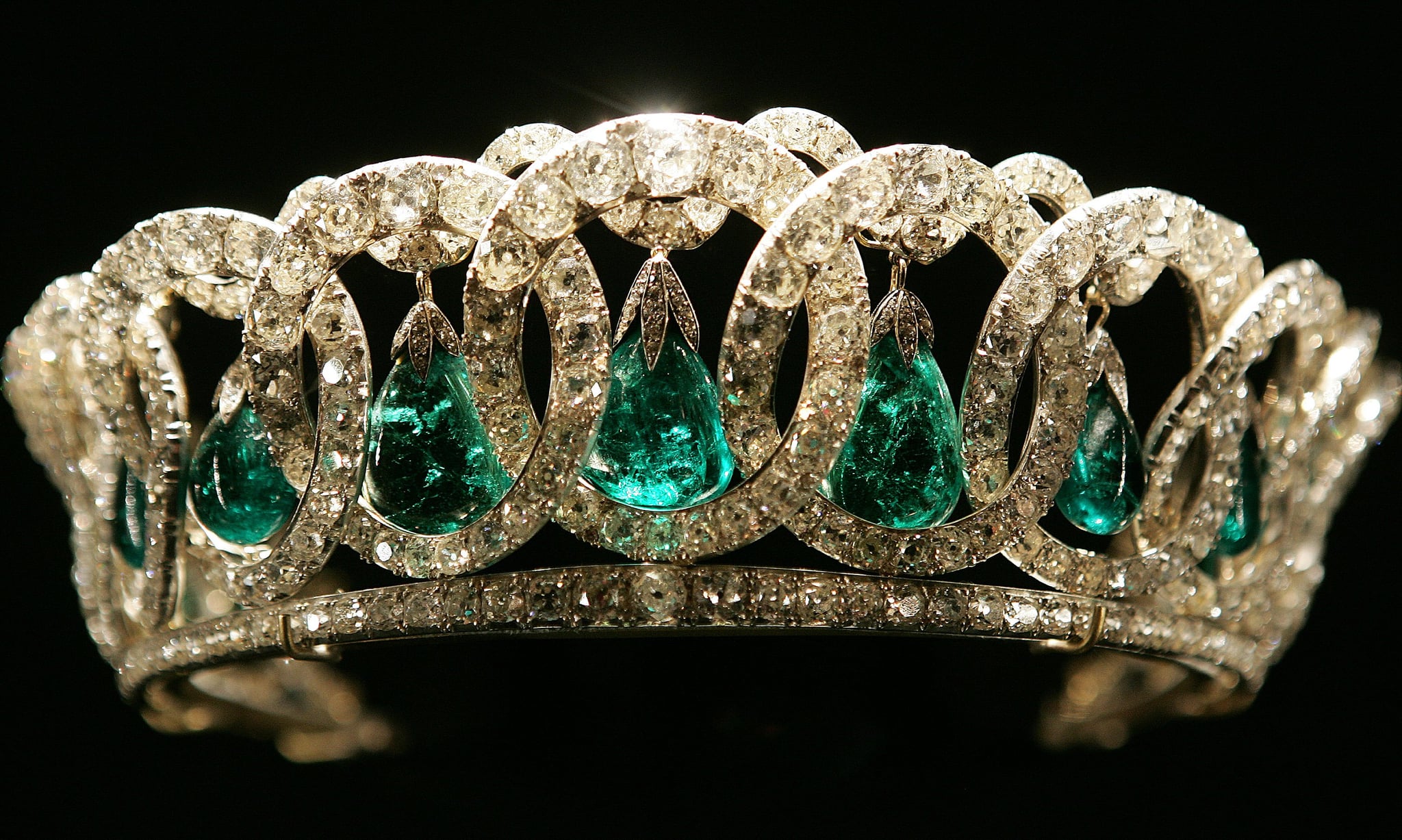 Image Source: Getty / Peter Macdiarmid
Augusta married the first Duke of Cambridge, Adolphus, in 1818. She might have been the first Duchess of Cambridge, but Augusta spent her early married life in Hanover thanks to some complicated continental family links. While she was there, she entered a lottery, and her prize was a box stuffed full of emeralds. She brought them with her when she finally moved to England, and through the 19th century, they were worn in all kinds of settings — but not the tiara we know today. That comes much later.
Augusta left the Cambridge emeralds to her youngest daughter, Mary Adelaide. By the time Mary Adelaide inherited them, she was married to Prince Francis of Teck and had four children, including the future Queen Mary. But while her daughter loved a gem or four (Queen Mary collected jewels like football cards at certain points in her life), Mary Adelaide left the Cambridge emeralds to her son, Francis.
He died unexpectedly in 1910, soon after Mary had become queen consort. His will stated the emeralds now belonged to his lover, the Countess of Kilmorey, who had once had a dalliance with Mary's not-long dead father in law, Edward VII. Queen Mary was having none of that. The countess was paid handsomely for the emeralds, and Mary added them to her already considerable jewellery collection.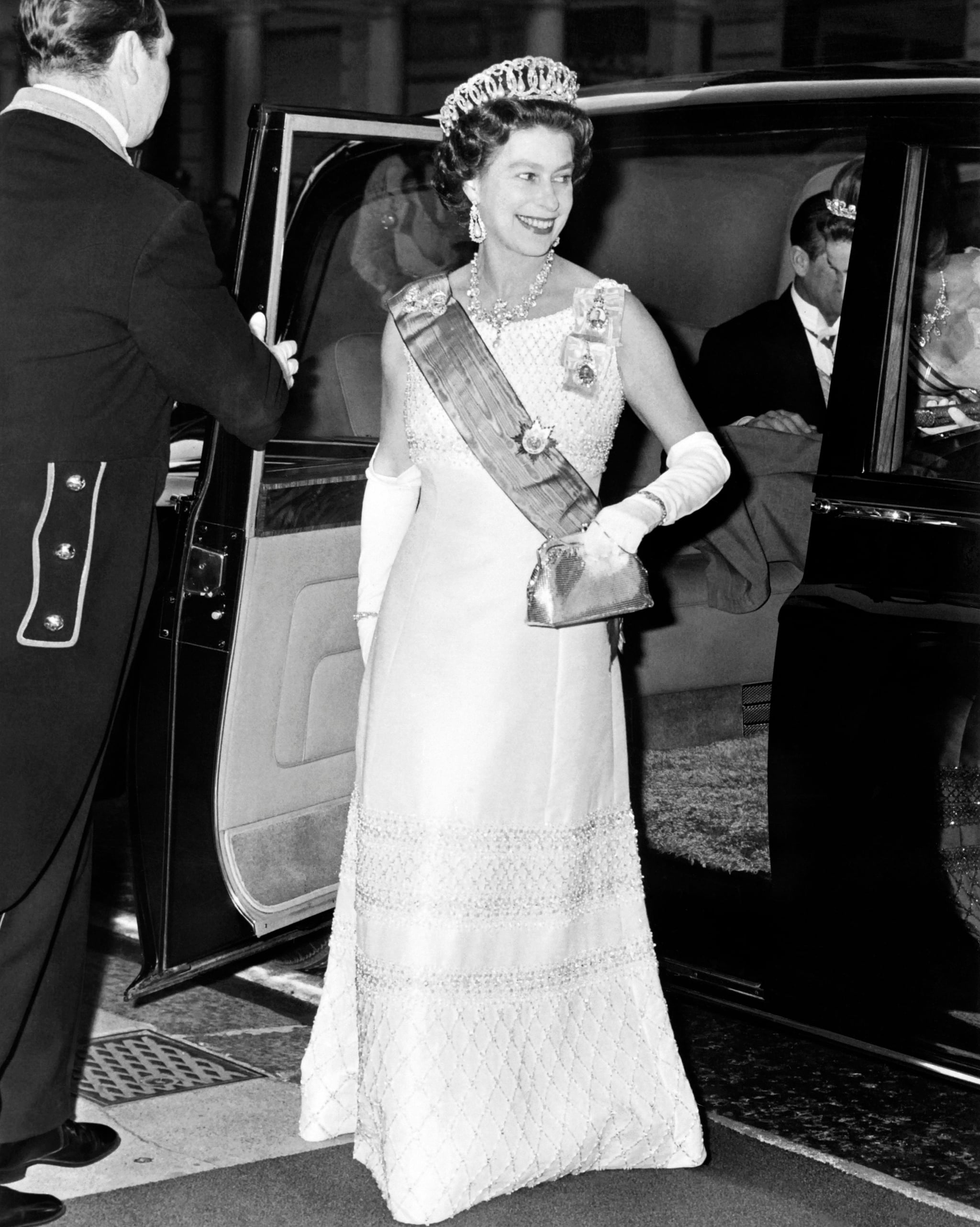 Image Source: Getty / Stringer
The diamond tiara had begun life with another obscure German princess, Marie of Mecklenberg-Schwerin, who was better known by her married name of Grand Duchess Vladimir of Russia. Marie built up quite the gem collection including a tiara of diamond arches made by the famous jewellery firm Bolin. When Marie had to flee Russia in the revolution, she had to leave all her sparklers behind. But a rather nice friend rescued them and brought them to her in England, where she was living in exile. After her death, her family sold many of her jewels, and Queen Mary bought the tiara.
The diadem and the emeralds were left by Mary to the Queen, and it was ultimately Elizabeth II who combined them into one piece. She usually prefers to wear the tiara in its original design, with pearl pendants, but that's not quite as striking.
With a story like that, the tiara more than deserves its starring role on The Crown!