Fashion Trend: Celebrities in Jimmy Choo Anouk Pointed Pump
Is it Just us, or is everyone wearing this Jimmy Choo shoe?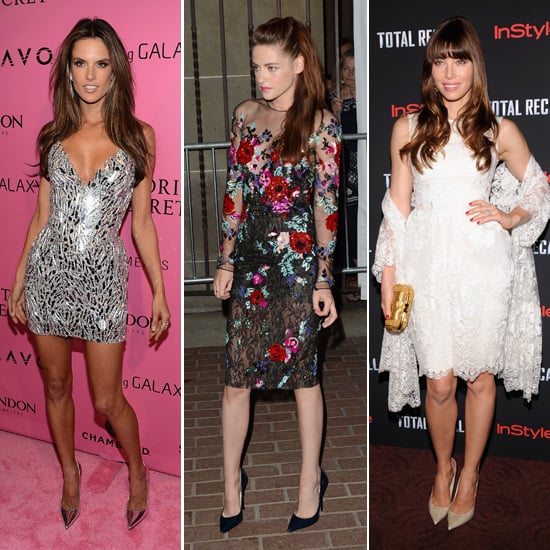 When part of your job is carefully examining each and every outfit of busy celebrities, you start to notice little trends here and there. And while the pointy-toed pump phenomenon is nothing new, seeing this Jimmy Choo version on everyone is. Whether it's the metallic version, as worn by Alessandra Ambrosio, the classic black (that's you, K.Stew!), or a trusty neutral like Jessica Biel's, the Jimmy Choo Anouk is one wardrobe classic that you will never regret splashing some cash on. Best of all, it's 100 per cent transeasonal, meaning you can wear it all year round. Oh, and did we mention it's one of the sexiest pieces of footwear you can invest in? No? Well, it is. Get your tooties into a pair now.