Fashionable Exercise Clothes
Style Lessons For The Girl Who Lives In Her Gym Gear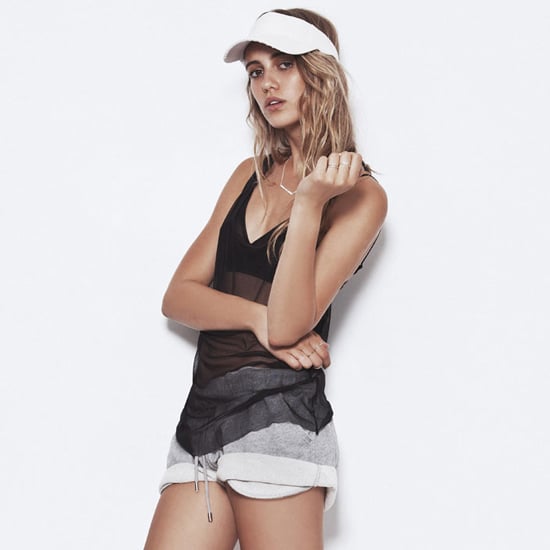 With our get-fit New Year's resolutions in mind, this post is for every girl guilty of spending most of Saturday morning in her sweats, post-workout. Because even if you're not exercising, not you just instantly feel fitter with your workout kit on?
With countless seasons of athetic-inspired outerwear hitting catwalks, it's no wonder even the most sartorially-savvy among us will stretch the use of our sports-wear waaay past that spin class. And when brands like Stella McCartney, Balenciaga and T by Alexander Wang all put their name to track-and-field appropriate attire, why not? Scroll on for five ways to feel chic in your workout kit.
1. Ditch The Trackie Top
Rather than reaching for your tracksuit jacket post-workout, pull on something a little sleeker instead. Alessandra Ambrosio's slouchy wool cardigan is the perfect Pilates cover-up, while Nicole Richie knows the power of a leather jacket.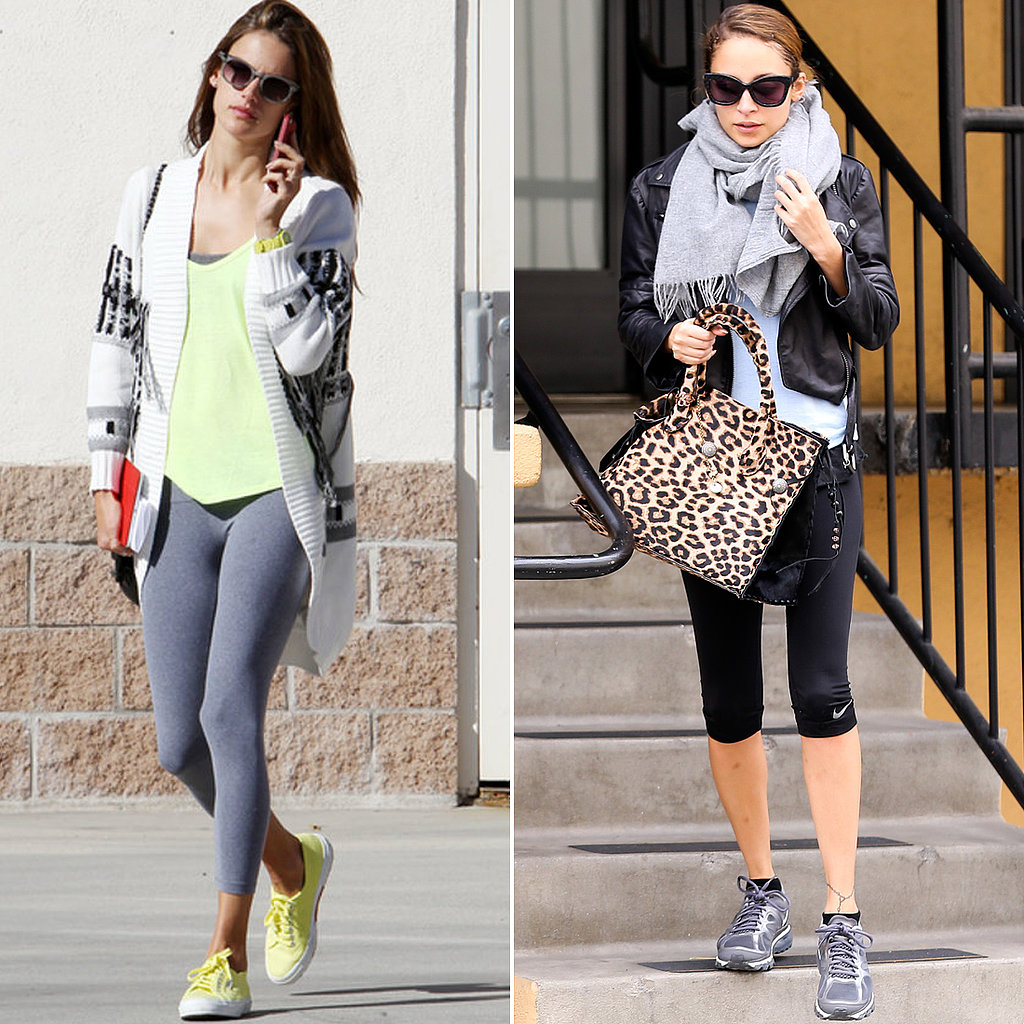 Source: Splash News Online
2. Style Up Your Sneakers
There's a reason Net-a-Porter and ASOS are stocking sneakers! With street style ready pairs by Stella McCartney, Balenciaga and Nike, now is the time to luxe-up your sporty style. Run, don't walk!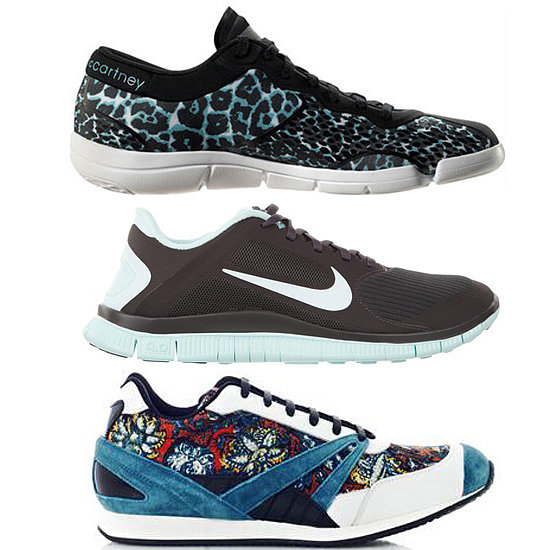 Adidas by Stella McCartney sneakers $130 at Style Runner, Nike Free sneakers $159.99 at The Iconic, Balenciaga sneakers approx $461 at MATCHESFASHION.COM 
3. Crop It!
Even if you don't speak fashion, baring a flash of belly this season will make it known you're on-trend. If wearing a sports bra solo isn't for you, slip into a baggy cropped singlet for your next gym session (and beyond).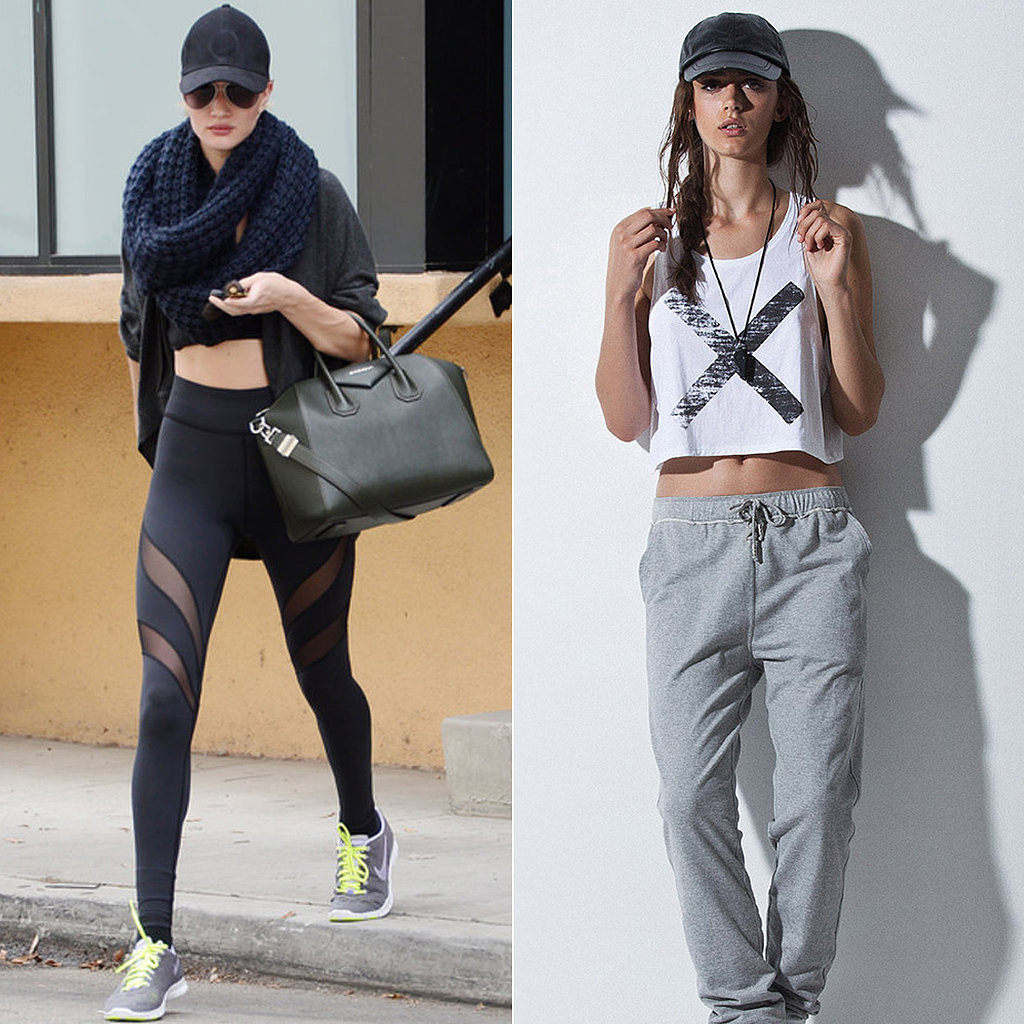 Source: Splash News Online
Top, $29.50, This Is First Base
4. Get Back To Basic (Colours!)
If in doubt, go back to black, white and grey. Why force yourself into fluoro when the basics have so much to offer?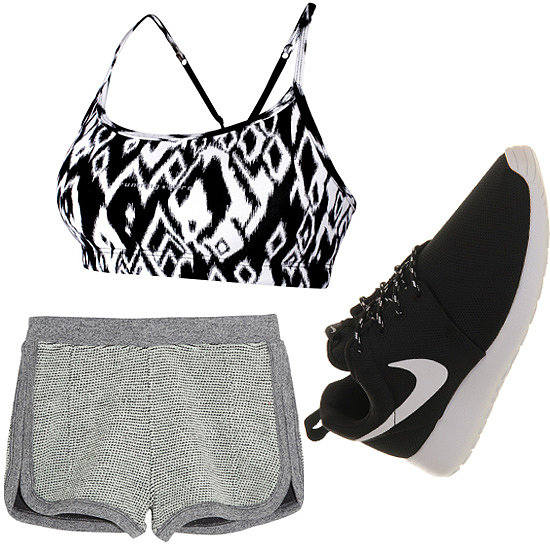 Crop top $59.99 Running Bare, Nike Roshe Run sneakers approx $130 at Office UK, T by Alexander Wang shorts approx $257 at Net-a-Porter

5. Cap It Off
Want cool-girl cred? While Karl Lagerfeld, Stella McCartney and Kenzo are all doing caps this season, thrifters are heading to ASOS or Seafolly for a far less spendy option. Look for leather, denim, floral, visors and embellishment to keep your look current.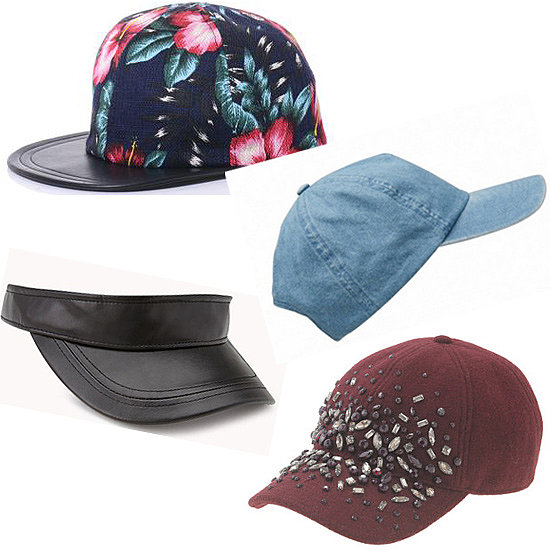 Floral Eugenia Kim cap approx $234 at MATCHESFASHION.COM, Denim Sportsgirl cap $19.95, Faux leather visor approx $8.80 at Forever 21, Bejewelled J.Crew cap approx $184.50