Fifty Shades of Grey Lingerie Line To Launch: E.L. James Signs Global Merchandising Deal. Would You Buy?
Let Your Inner Goddess Out With The Fifty Shades of Grey Lingerie Line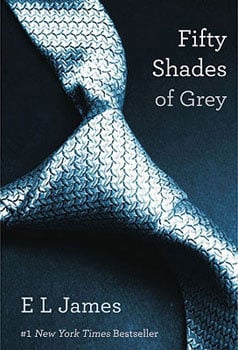 If you're not familiar with the whole Fifty Shades of Grey phenomenon, we suggest you dash out and buy a copy (or discreetly download it) stat. Seriously. Whether you call it erotic fiction, chick lit or mummy porn, the blockbuster literary trilogy will forever change the way you look at the hardware section of Kmart. And not in a bad way. Pop's already scrutinized who should play the leads in the movie adaptation, but the most interesting development for us is news that author E.L. James may do a lingerie line based on the saucy exploits of the main character Anastasia Steele. James and her literary agent have appointed UK based firm Caroline Meckler Ltd. to handle global merchandising licence for the blockbuster books, which could include homewares, makeup, stationery and, of course, adult products. Considering the trilogy has already sold over 13 million copies in the US alone, we're sure that Christian himself would approve of this money-spinning idea. The question is, would you wear it?