Francesca Hung Miss Universe Australia Photoshoot Interview
Francesca Hung: The Chinese-Australian Model the World Will be Crushing on by 2019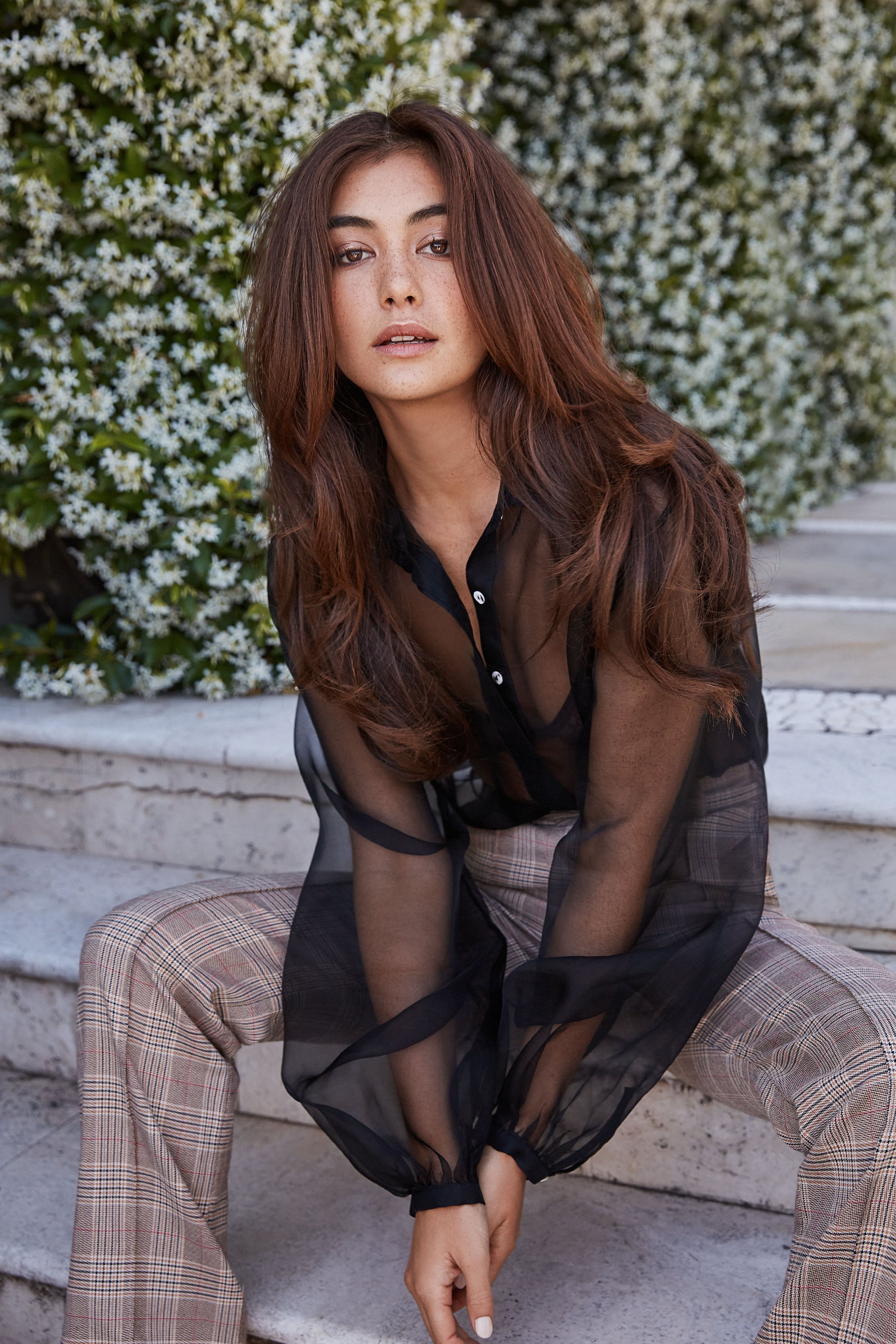 Image Source: POPSUGAR Australia Photography / Melinda Cartmer
It's an early Spring morning on Sydney's northern suburbs when Francesca Hung arrives for her shoot with POPSUGAR Australia. When I say early, I mean early, and while most people on set are still yawning their way through the after-effects of sleep, Francesca arrives looking effortlessly beautiful.

In fact, she looks out of this world, or should that be universe.
The last time we caught up with Francesca was on the eve of the Miss Universe Australia finals. Back then she was much like she is now, delightfully down-to-earth, charming and seemingly unaware of the unique qualities she possesses in spades. So it was hardly a surprise when Francesca took out the top spot, being crowned Miss Universe Australia.

In an instant, her life changed. Her already-healthy Instagram following grew by 30, 000, and her calendar became a brilliant blur of planes, parties and media appearances. The kind of whirlwind every model hopes for, but a whirlwind nonetheless.

Meanwhile, lingering in the distance — never too far away — are the Miss Universe finals, set to take place in Bangkok on December 17.

But right now, as the sun finally starts to peak through (and the caffeine finally starts to kick in), all of that seems a world away for Francesca. As she takes position for the first shot of the day, pushing hair from her face to reveal, ironically, a spectacular universe of freckles, she seems every bit the stripped-back pageant queen.

Before she heads off to Thailand, POPSUGAR Australia sits down with Francesca Hung, the Chinese-Australian model you're about to fall in love with . . .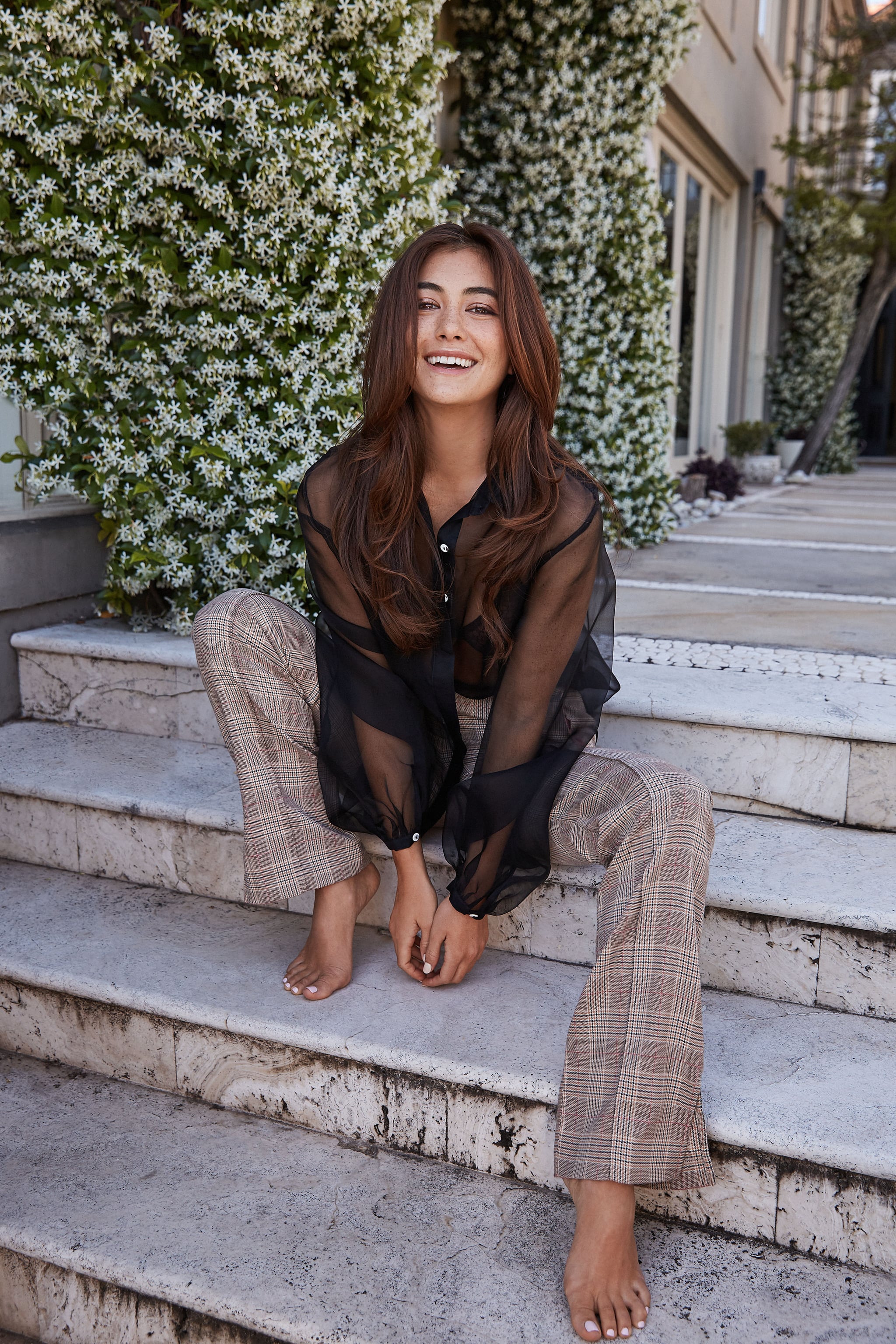 Image Source: POPSUGAR Australia Photography / Melinda Cartmer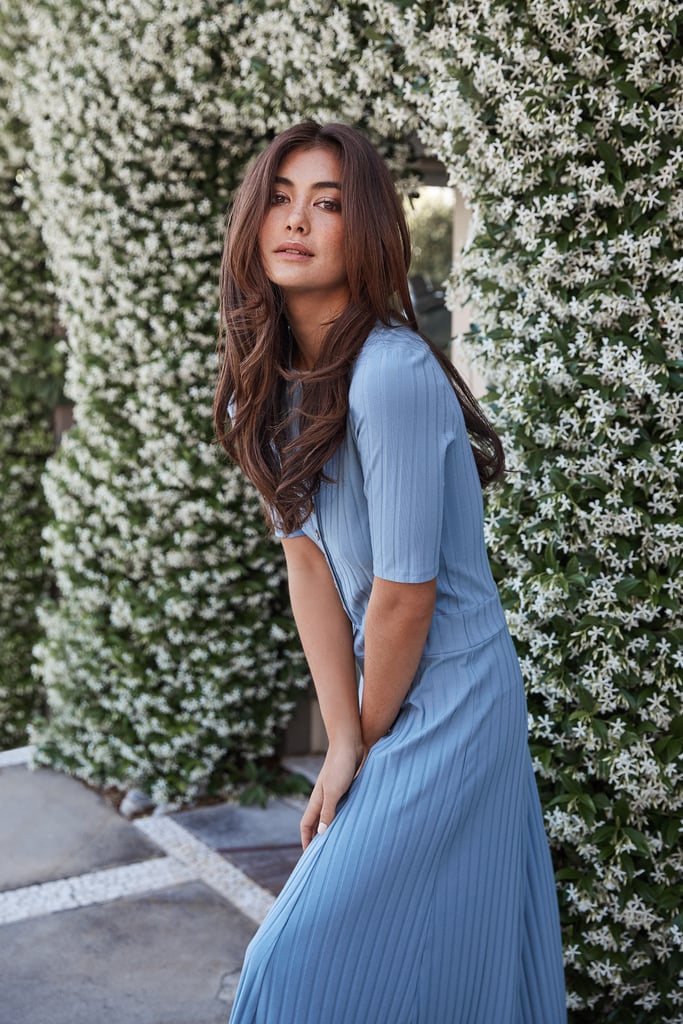 Image Source: POPSUGAR Australia Photography / Melinda Cartmer
We spoke on the eve of the Miss Universe Australia finals back in June, which you won! What was that moment like?
I really never thought I could actually win, so it's safe to say I was in complete shock. I wanted to cry, laugh and scream from happiness all at the same time. The actual winning moment is a bit of a blur, but all I remember was turning to Olivia Rogers, our Miss Australia for 2017, as she was crowning me and almost yelling to her, "I'm a really ugly crier!" So that's where my mind was at, I just kept imagining the Kimoji crying face.
How has your life changed since, has it impacted your relationships?
Life has definitely become more chaotic since winning Miss Australia, but not in a way that's completely foreign to me. Luckily, with my modelling career, I was already used to the photoshoots, events and last minute changes. Media attention is definitely something new for me, and I am still learning to navigate it, but I have already learnt to much.
The relationship which had to do the most adjusting, was the one with my boyfriend. It can be tricky at times when I have to travel and we are separated for long periods of time. We don't work in the same industry, so it can also be difficult as our schedules are often completely conflicting. But he was actually been my savior in all of this, always keeping me grounded as well as being my number one supporter and Instagram fanboy.
What kind of effect did winning the competition have on your Instagram following?
Absolutely! My Instagram went crazy after I was first announced as Miss Australia, and ever since then, it has continued to grow. I think I've gained about 30,000 followers since then. The pageant fans are also really loyal followers, so I love to engage with them on my social accounts. I like to let the people who follow me know that I really do appreciate their support.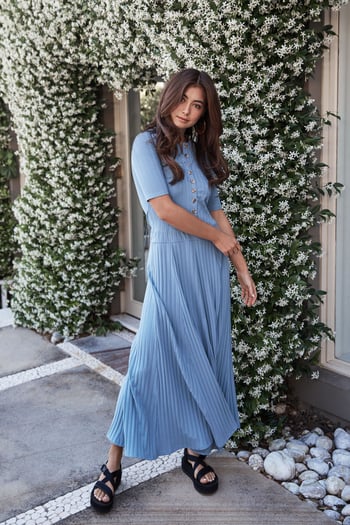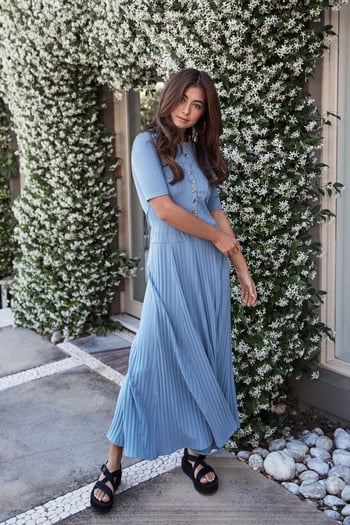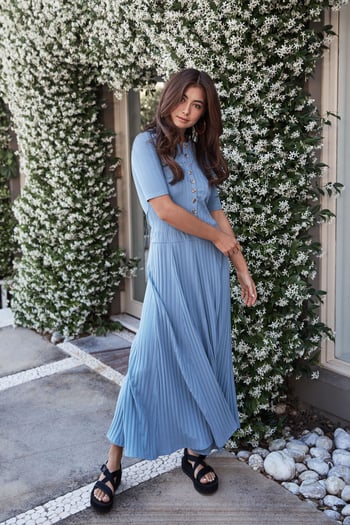 Image Source: POPSUGAR Australia Photography / Melinda Cartmer
"There can be a lot of pressure to look 'perfect' at all times."
There was a lot of backlash about the swim section of the competition, which you defended. Looking back now, has your stance changed?
No way. I stand by the decision to keep the swimsuit section well and truly alive in the Miss Universe competition. I know a lot of people have their qualms with the swim section, for a number of reasons, but for me the answer is always simple and that is that if you don't like it, you don't have to watch it.
How are you feeling in the lead up to the Miss Universe finals in December? I imagine there's pressure?
I was feeling pretty relaxed about the whole thing up until this week. I have about eight days now until I leave for the preliminary adjudication events in Thailand. I think I'm beginning to feel the pressure as I'm not only representing myself, but representing a whole country. That's starting to weigh on my mind a little now, I just want to do the best I can and keep up the great work of past Miss Australia's.

Have you had to adjust your exercise routine and diet?

Leading up to big events like these, I become more strict and regimented in my exercise and eating patterns. I always tell myself that it won't always be like this, but I need to put in the hard yards now so I can feel my best when I am competing in the competition. I am pushing myself harder in my workouts and staying away from any naughty foods and alcohol. I am however, very much looking forward to my five day break in Phuket after the competition with my boyfriend. I'm going to eat all the Pad Thai I want and hopefully get a few Pina Coladas into my belly too.

Is there pressure to look a certain way?

As much as we like to pride ourselves in society as being open and forward thinking in terms of aesthetics these days, there is still a lot of pressure to fit a certain mold. Of course with the Miss Universe Pageant, they want to see fit and healthy girls take the stage, so I am conscious of working out and eating extremely well before I head to Thailand for the final. I also think that with 92 girls competing for the crown, everyone always wants to look their best, so there can be a lot of pressure to look 'perfect' at all times.

Image Source: POPSUGAR Australia Photography / Melinda Cartmer
I imagine the pressure of the competition is a lot to handle at this point, how do you manage stress?
Stress kind of creeps up on me, so unfortunately I never really know how stressed I am until I snap at someone close to me. I'm the kind of person who will keep pushing those feelings of stress to the side until its builds up and bursts. So I am now trying to make a conscious effort to get some endorphins going each day by making sure I fit a workout in, getting a good night sleep and having time out from my phone. I updated the software on my phone last week and it notified me that I'd been spending an average of six or so hours a day on my phone . . . I think always being connected and available to people can cause a lot of stress for me, but it's also my job to be active on social media, so it's a tricky one. If you've got any suggestions, I'm open to hearing them!
Tell us about your dress for the finals! Who designed it?

It's a surprise! I will be doing the big reveal when I'm in Thailand. However, I can say that I am so happy with the dress and I think its very different to previous years, which makes me very excited! The gown has been designed and created by a very reputable Australian brand, so I am excited to be showcasing this Australian talent overseas.

It must be hard to hold on to your personal style at this point in your career, when you're getting pulled in so many different directions. How do you navigate that?

Look, it can be a little tricky, especially as I am not only representing myself at this time but also representing an organisation, so I have a certain image that I need to uphold. I am trying to work with brands that have always supported me and the Miss Universe organisation, as well as put some feelers out there for brands I would like to work with in the future. I am definitely at a point in my life though, where I'm still trying to work out what my own personal style is, which can mean my brand can look a little chaotic and eclectic at times. Honing in on a certain style will come with time and hopefully a little help from my stylist buddies! I'm going to leave it to the people who know best.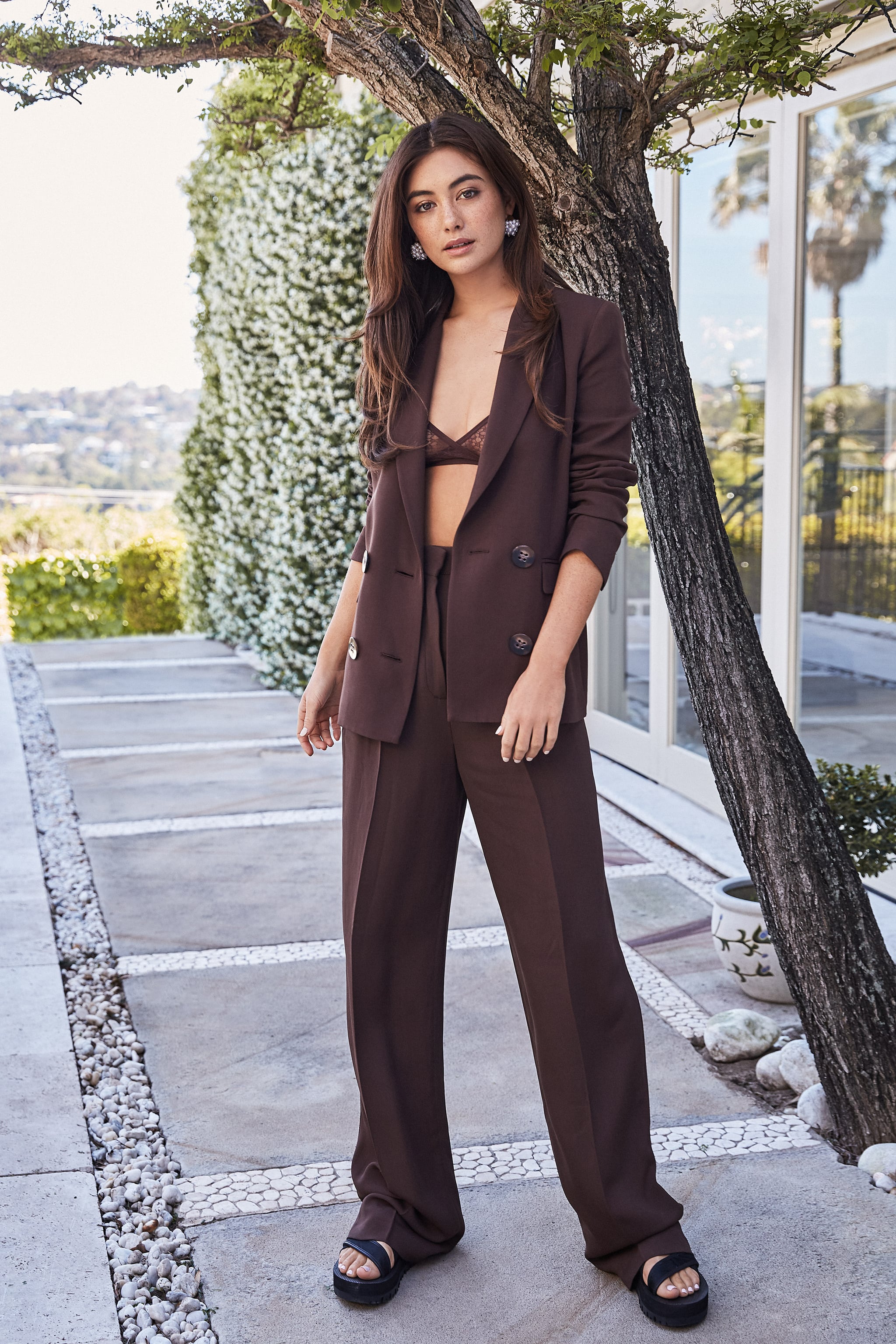 Image Source: POPSUGAR Australia Photography / Melinda Cartmer
"I am definitely at a point in my life though, where I'm still trying to work out what my own personal style is, which can mean my brand can look a little chaotic and eclectic at times."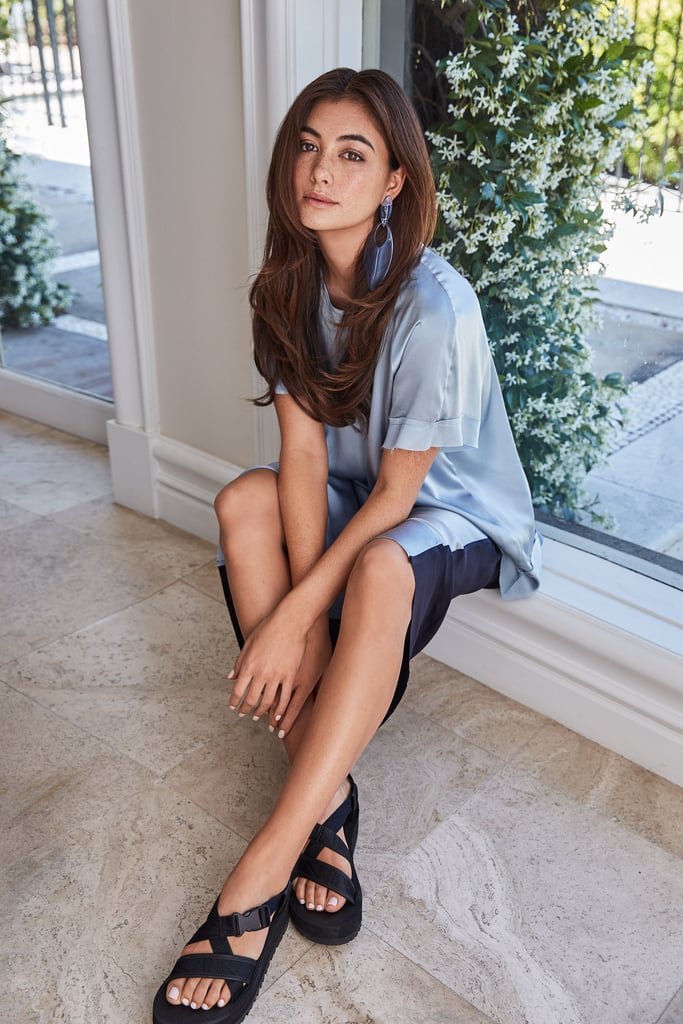 You spend so much time dressed up for events and shoots, what outfit do you feel most comfortable in when you're not working?
When I'm not attending Miss Universe-affiliated events, you will find me in a pair of mum-jeans and a white tee or linen shirt. I'm a very simple girl, and generally like timeless pieces. I'm usually one to choose comfort over style, however with more and more eyes on me at this stage of my life I may have to start to change the way I prioritise my look!
What people would give for hair like yours. How do look after it?
I'm not going to pull the wool over anyone's eyes here, I'll say it straight. My dad is Chinese so I have directly inherited the thick hair from him, and my mum has incredible red curly hair . . . So I guess I have inherited a nice auburn colour from her. With all of the heat styling it receives from my job, I've recently noticed my ends are dying and ratty (and a few greys are coming through!). So now, I always coat my hair in a heat protect spray before drying and styling as well as taking collagen supplements with my smoothie in the morning to help boost my hair's growth.

Your job involves so much travel, how do you maintain a healthy diet while flying?

I'm still learning how to cope with all the flying! Recently I have found that I just say no to the plane food, as I never really know what's in it, and often find it can upset my stomach on flights. I always come prepared before a flight now, with fresh fruit, heaps of healthy snacks like protein balls, homemade popcorn or nuts and plenty of water. It's no great breakthrough but I've found that makes me feel much healthier after flying.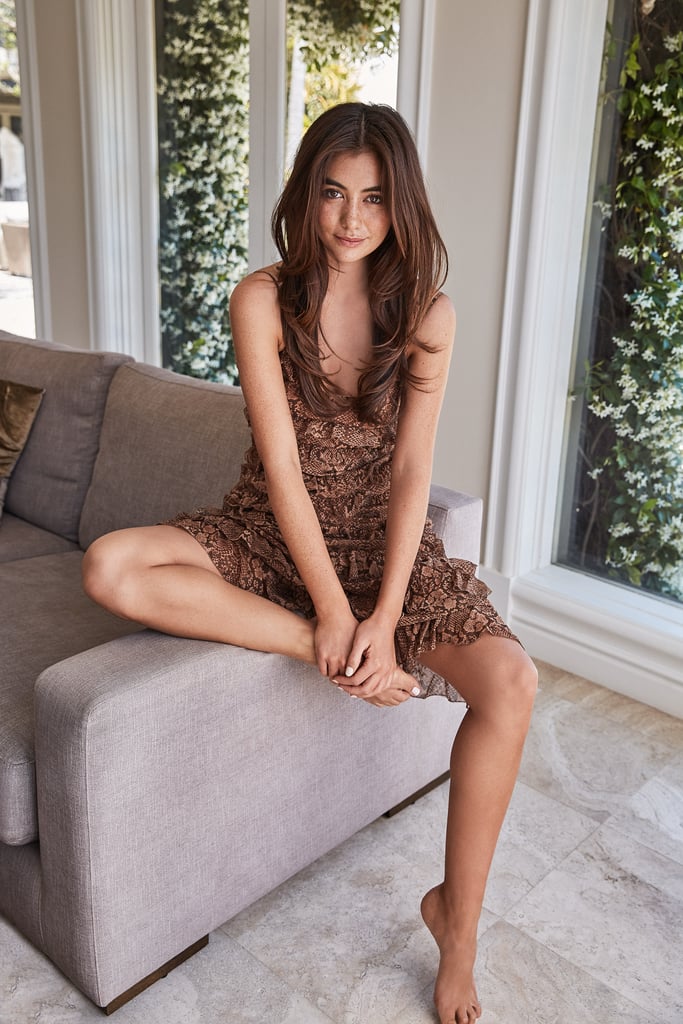 Image Source: POPSUGAR Australia Photography / Melinda Cartmer
Is there a makeup hack you rely on?
Highlighter! I hope this trend doesn't die anytime soon because I am a sucker for some good highlighting. I don't have an incredibly sharp face, it's quite round and soft, so highlighting my cheekbones, the bridge of my nose, cupid's bow and underneath my eyebrows gives my face more definition, angles and depth. My go-to's are the Alison Jade Illuminating Creme or Luma On the Glow Highlighter Sticks.

I've also found setting my face after my makeup with the MAC FIX+ in Goldlite helps to give me a really nice dewy and bronzed glow, plus now, my makeup actually stays on all day . . . Very important in pageant world!
Where do you see your career heading next year after the competition is done and dusted?

I think looking at some the incredible careers of the past Miss Universe winners, it makes me want to achieve as much as they have. However, I know that it didn't just get handed to them on a silver platter, they had to work hard for what they each got. I'm going to use every bit of this amazing platform I have been given to work out what kind of path I ultimately want to go down. I do know for certain that I want to be working within the media industry, it's such a face paced and exciting industry to be apart of. I know how cut-throat it can be though, so I'm trying to brace myself!