Giuliana Rancic in Tony Ward Spring 2012 gown on the Oscars Red Carpet: Rate or Hate Her look!
2012 Oscars: Giuliana Rancic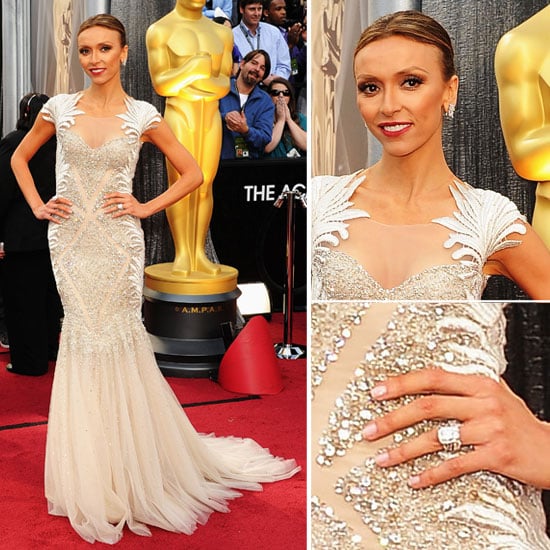 Giuliana Rancic is first to step onto today's Oscars red carpet, opting for this intricately detailed gown by Tony Ward. The E! host teamed her fishtail-skirted number with some serious diamond bling, which came courtesy of Palladian Jewellery for Jacob and Co. It's an unexpected couture-inspired choice from Guiliana, but we think it's fitting for the first look from the 2012 Academy Awards. Do you agree?