Gwyneth Paltrow Wearing Sequin Black Dress
Did Gwyneth Just Get Out-Styled?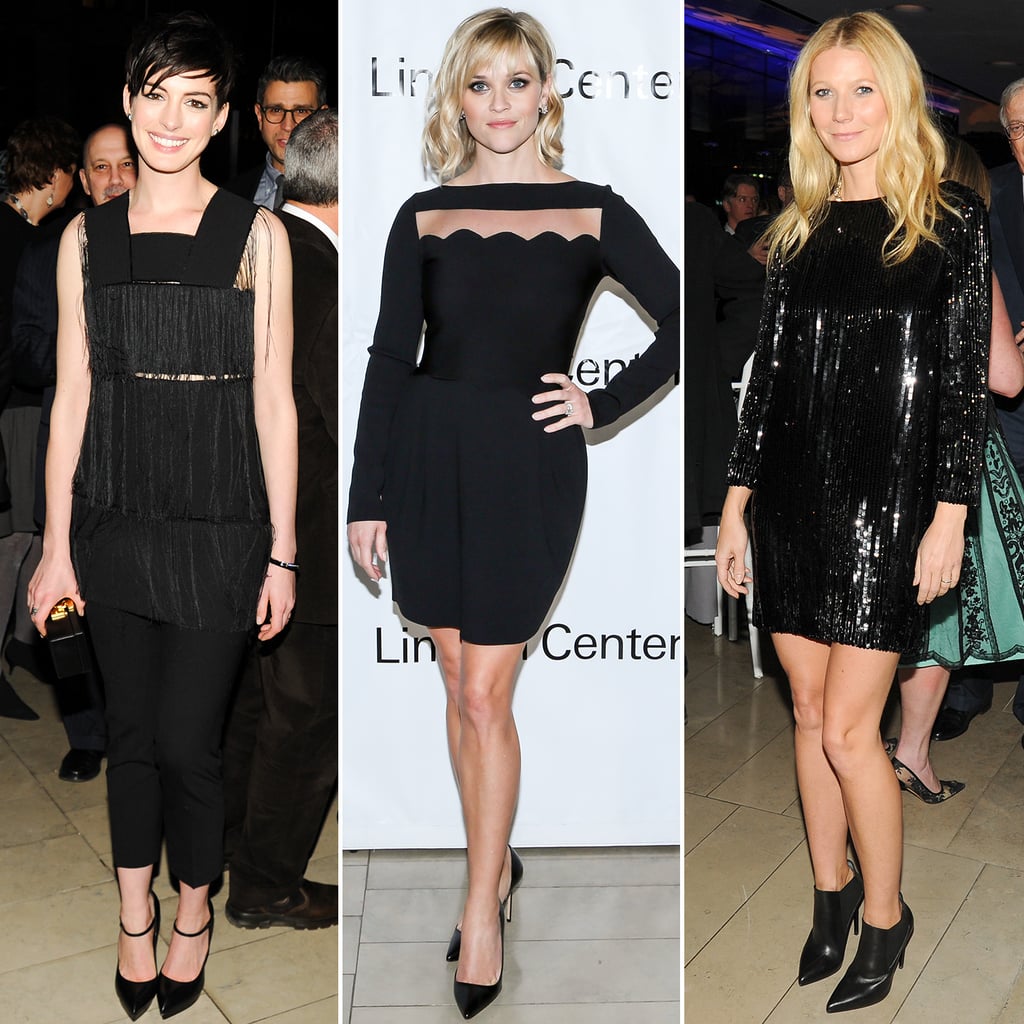 Anne Hathaway, Reese Witherspoon, and Gwyneth Paltrow were just a few of the stars to turn up at last night's American Songbook Gala in New York City — and all three proved that when it comes to timeless style, a black look is hard to beat. While Anne gave a modern spin to flapper style in a fringed top and silk pants, both by Calvin Klein Collection, Reese and Gwyneth opted for mini LBDS. A scallop-edged neckline kept the vibe of Reese's look on the sweet side, while Gwyneth embraced glam-rock style thanks to a long-sleeved number by Saint Laurent. In lieu of statement jewellery, all three of these ladies kept their accessories to a minimum to let their black ensembles shine. Was there one look that stood out to you? Let us know below.