H&M Collaboration
Can You Guess Who Will Be H&M's Next Designer Collaboration?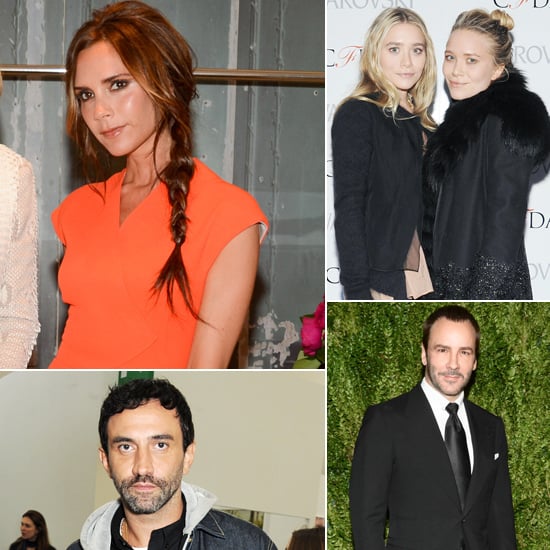 Versace, Karl Lagerfeld, Maison Martin Margiela, Lanvin and as of last week Isabel Marant have all done it — so who's next? Now that the latest H&M collaboration is hitting stores we're already hungry for another designer series to be announced. And as we wait, we can certainly dream! While some of our fantasies are as big as they come (Tom Ford, after all, has touched on the topic of working with H&M and closed the book on the idea . . . for now) others feel like meant-to-be partnerships, like Prada whose quirky sensibility would make for a distinctive and playful pairing.
And since we're so enamored with the Olsens' and Victoria Beckham's style, wouldn't their minimalist, tailored aesthetics make a perfect fit with the retailer? Of course, if H&M wanted to take a more dramatic route, they could pursue the romantic stylings of Valentino or dare to walk on the edge with Riccardo Tisci (H&M Bambi sweatshirts, anyone?). Cast your vote for your dream H&M collaboration, or tell us who else you'd like to see in the comments!