H&M Confirms New Higher End Retail Chain, Similar to COS.
H&M Confirms a New Retail Chain in the Works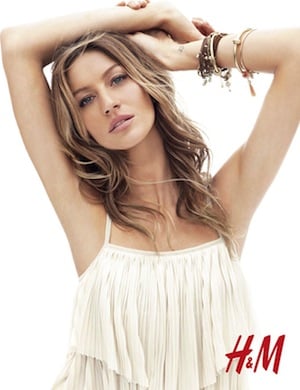 H&M is going high end? Apparently so. The retailer confirmed yesterday that it will be launching a new retail chain in 2013. "We have many different projects in progress and already next year we will be launching a completely new store chain. Like COS [a higher-end line also owned by Hennes & Mauritz AB], which today is very successful with good profitability, the new chain of stores will be independent and complement the other offerings from the group," said H&M CEO Karl-Johan Persson. Details are to be determined but there have been rumblings that the new clothing line will fall in the luxury category. We love H&M's affordable wares, but a new, higher-end line sounds just as exciting. We're crossing our fingers and toes that this expansionist vision will involve the mega-chain following in the footsteps of Zara and Topshop by opening in Australia. Be it this new, high end-line, or H&M's standard high-street offerings, we're sure local consumers would welcome the Swedish chain store with open arms. C'mon, already!