Head Accessories and Hats: The Turban, as seen in Sex and the City 2, Moschino Runways and Anthropologie
Will You Sport a Turban This Season?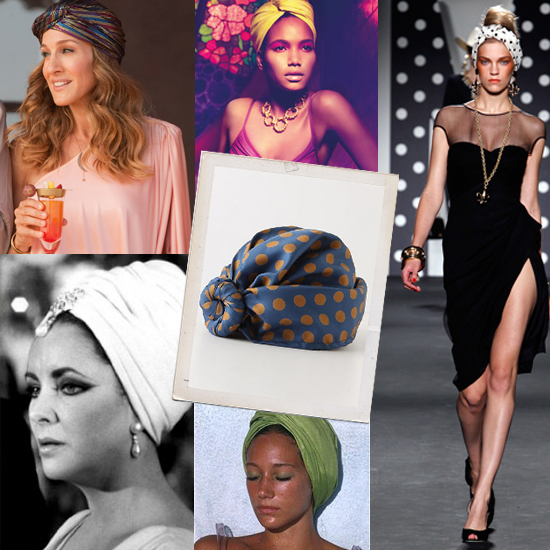 The turban has been around a loooong time, had a resurgence in the late '60s and early '70s when Elizabeth Taylor and Marisa Berenson showed how cool they could be, and is once again making a comeback. SJP looked glam in SATC2, Moschino showed them on the runway, we know Camilla is a fan, This Is Genevieve made them look indispensible for Summer 2012, and then we spotted this navy and brown spotted turban from Anthropologie (approx $178), with which we promptly fell in love. We think it would look ultra chic with a fitted sheath dress, black shades, and a red lip. What's your opinion?