House of Versace Film
Here's How the House of Versace Feels About Lifetime's New Versace Movie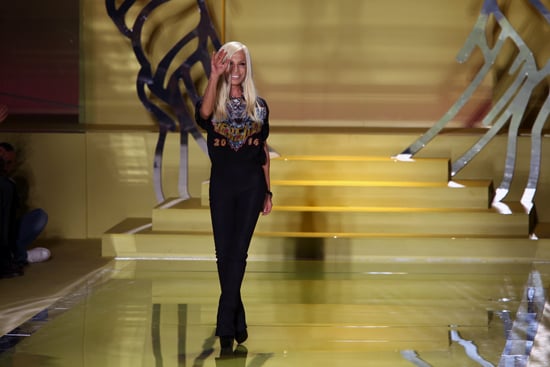 As it turns out, the house of Versace is not as happy about Lifetime's upcoming movie House of Versace as everyone else is. In a statement to WWD, the Italian fashion brand said it it had "neither authorized nor had any involvement whatsoever in the forthcoming TV movie about Mrs. Versace. Since Versace did not authorize the book on which it is based, the movie should only be seen as a work of fiction."
The film, which stars Gina Gershon and will premiere Oct. 5 at 8 p.m. EDT, is based on Deborah Ball's 2010 book House of Versace: The Untold Story of Genius, Murder, and Survival. Despite the statement, Donatella and her brother Santo Versace were interviewed for the book, part of which chronicles Donatella becoming the house's creative director after the death of her brother Gianni.
Just last week, Gershon told POPSUGAR that she hoped the movie would meet Versace's approval. "I think Donatella — if it were a life story done about her, she'd want it to be a $90 zillion big feature film, which I totally understand, you know. Who wouldn't?" Gershon said in an interview with entertainment reporter Allie Merriam. "I don't know if they actually gave their blessings for this, but hopefully they'll be OK with it."