How To Care For, Clean, Protect and Store Your Handbag to Extend It's Life:
True Story: 5 Tips That Will Save Your Handbag's Life
It's safe to say that our handbags aren't just arm candy reflections of our style sensibility, they've also become a necessary extension of our lives. Without these trusty companions, where would we put our wallet, miscellaneous receipts, pens, phone, sunglasses, on-the-go makeup options, and hand sanitiser? Life without these accessories seems, well, unorganised. Thus, our heavy reliance on our purses means it's really only a matter of time until the wear and tear shows. We're here to put the hold on handbag damage. Just by being a little more careful, providing some product-enhanced TLC, and utilising an old pillowcase for greater purposes (believe us on this one), your sidekick will look as new as the day you got it. Keep reading below for quick no-fail handbag care tips.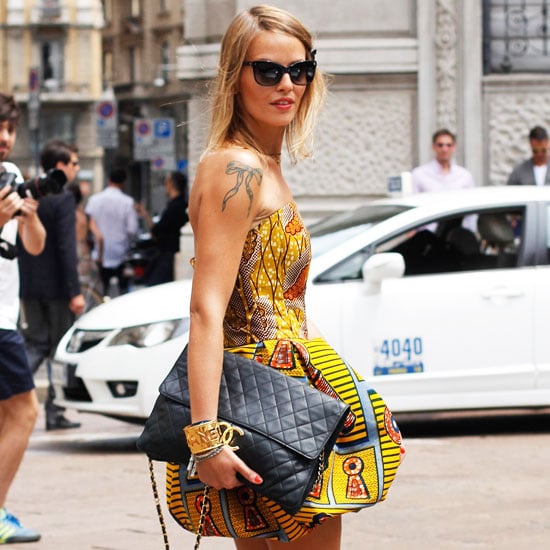 Treat it. For leather and canvas bags, it's wise to treat them before taking them out into the wild (or just out of the dust bag). That way, the bag's surface is pre-conditioned to weather to storm, literally, in those situations where you may just be caught in a downpour sans umbrella. For leather iterations, try Oroton's leather care creme, and for canvas totes, opt for a Scotchgard fabric protector. Here's the snag though: be sure to test the protectant on a small piece of the fabric before getting spray-happy. Some of these protectants can actually change the colour of the original leather or canvas, so it's good to make sure your bag isn't subject to a little makeover in the treatment process.

Read on for more bag-saving tips.

Brush it. For suede bags, spring for a suede-friendly brush, like this brush-and-eraser combo. To "groom," all you have to do is brush gently to get stains out. Be wary of applying too much pressure; you might just take off some of the suede with all that strength.
Show your leather some love. Everyone — and we'll include bags here — needs a pep talk. This "motivational speech" comes courtesy of one of our personal favourite bag lifesavers, Method Leather Love Wipes. They work like a charm and they're nontoxic and compostable — we love a win-win.
Save your old pillowcases for the greater good. If you don't happen to have a dust bag on you (or your bag didn't come with one), a pillowcase will do the trick for keeping your off-duty bags fresh and protected. You want to steer clear of storing your accessories in plastics bags, especially if they're made of leather or suede, because it will dry out the hide.
All things in moderation. We know it's easy to throw everything into our bags and hit the road, but it's good to take it easy on them. Translation: don't overfill your bag. By putting too much in, the bag can lose its original shape.