How to Match Men's Suits and Shoes
How to Perfectly Match Your Guy's Shoes to His Suit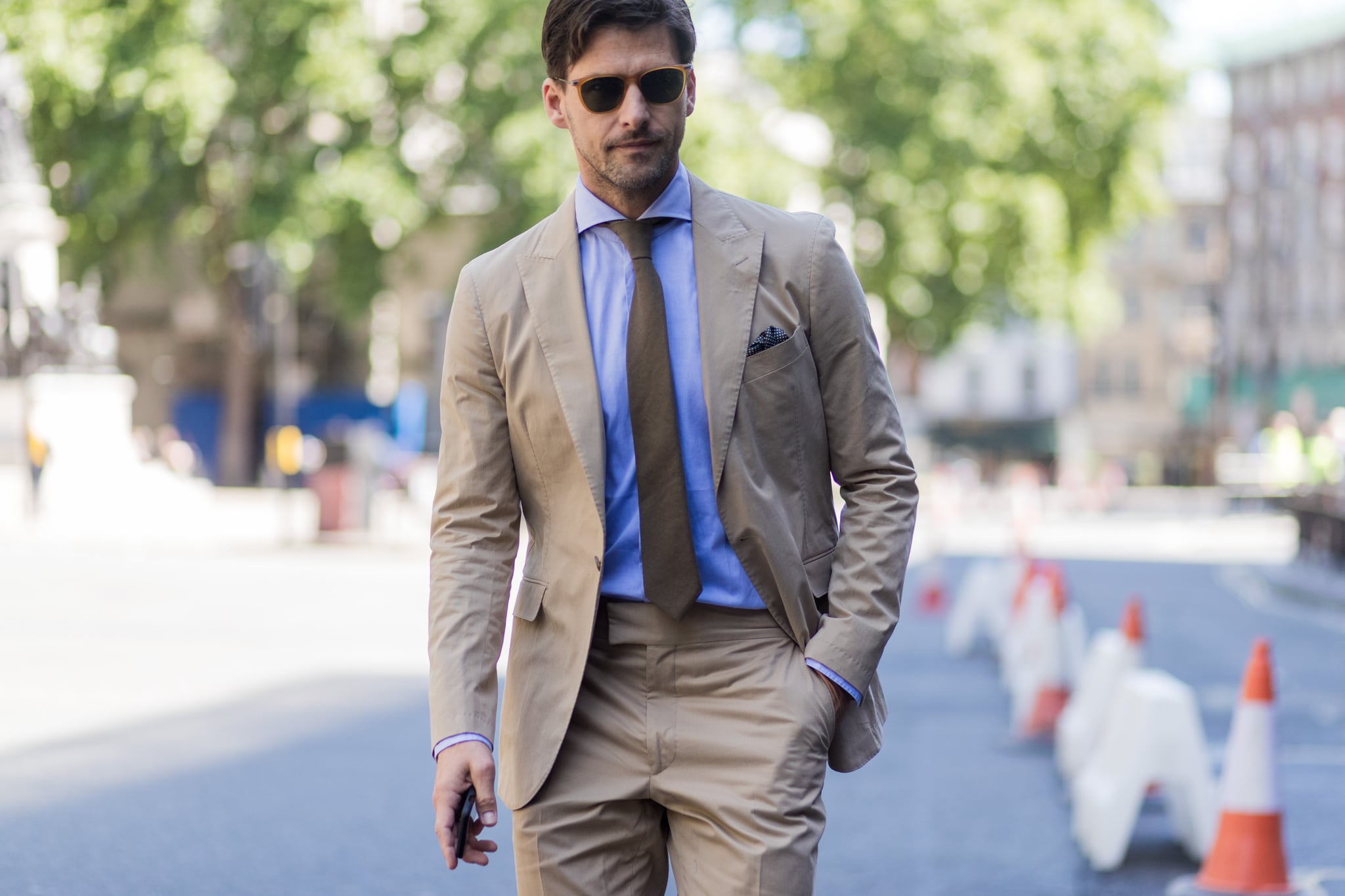 Matching a suit with the right coloured shoes has long caused mass confusion among men — their partners too, for that matter. And with the rise of Instagram and fashion It boys, the lines between so-wrong-it's-right and really, truly wrong have been blurred even more.
He thinks he can wear black shoes with a navy suit because his Insta man crush did it once. You would rather attend the event solo than be caught next to such a colour pairing. We feel you.
As we head into the Winter wedding circuit, we thought it was the perfect time to clear up any queries. Enter, Mr Porter's International Client Relations Manager, Joe Ottaway. With extensive experience in men's personal shopping, there's no one more equipped to settle your colour conundrums.
While there's often a handful of different shoes you could pair with any particular suit, we asked Joe to pick his ultimate couplings to make it super simple.
Black suit: "A black suit is a very classic go-to, in this instance I would suggest a never-fail black brogue to match."
Grey suit: "A suit in grey can a carry a range of different coloured shoes, to create a contrast I would opt for a classic Oxford in a chestnut brown."
Charcoal suit: "Wearing a charcoal suit is a nice excuse to inject colour with a pair of shoes. A burgundy pair of monk straps would create a more contemporary look."
Navy suit: "A shoe with contrasting texture would be the perfect match for a navy suit."
Beige suit: "They generally look and feel a lot more softer and casual compared to a darker colour suit, a brown slip-on loafer would be the ideal choice."