How to Wear the Oriental Trend, By Olivia Palermo and Her Mix-Master Style: Shop Her Oriental Floral Look!
Why It Works: Olivia Palermo's Oriental Flower Bomb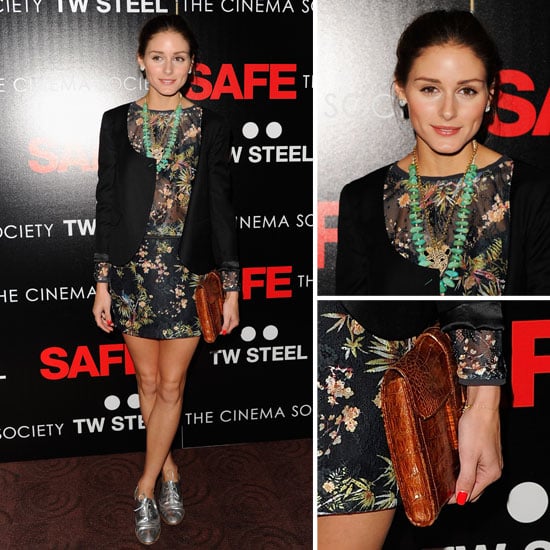 We noticed an emerging trend on the A/W '12 runways, one which struck fear into our fashion loving hearts: Oriental. Perhaps because, back in the day, we wore one too many cheongsams, à la Claire Danes circa Romeo and Juliet. Or maybe it's the scary Madonna connotations thanks to her "Nothing Really Matters" phase. However, we're willing to give this trend a try in twenty-twelve. Reasons to wipe the slate include: A) Sophia Banks Coloma is a fan. B) Proenza Schouler said it was cool again. C) Diane Kruger is on board. And lastly, D) Olivia Palermo has put her mix-master spin on the East-meets-West look. Her favourite brogues and classic black blazer keep it from looking too 'costumes of the world', whilst her tan croc clutch and jade necklace hints at a vintage sensibility. It's enough to turn us, how about you? For the converts, we've found similar to shop now. Just promise us to leave the chopsticks on the table.