How to get a job in fashion
How To Land A Job In Fashion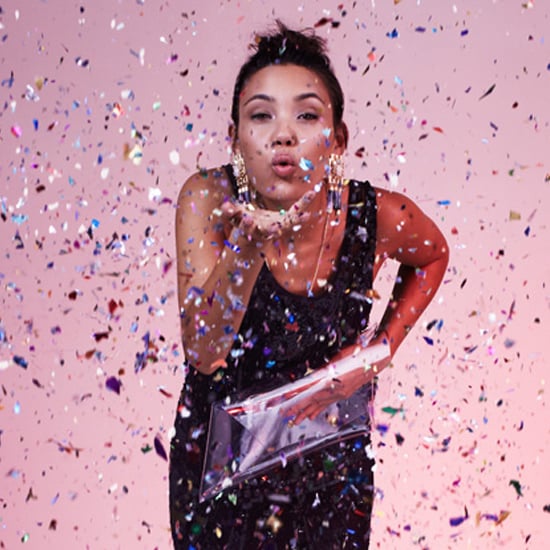 There are only a handful of fast-fashion e-retailers who have managed to establish industry cred like ASOS. It's a girl's go-to for chic (and affordable), trend-driven duds that will be at her door in just a matter of days. And the driving force behind the on-trend options lining ASOS's virtual shelves? Womenswear design director Jacqui Markham. With 20 years industry experience, she's earned her stripes working with Karen Millen, Topshop, and now ASOS. So if there's anyone who knows what it takes to get your foot in the fashion door, it's her.
Here, we spoke to the woman whose sense of style is a cool as her CV about how to nab a job in fashion, the trends about to land in-stores (yep, you're the first to know!) and the French bulldog she wants for Christmas.

POPSUGAR: What are your tips for anyone wanting a career in fashion?
Jacqui Markham: Be as adaptable and versatile as you can. Multi-tasking is a pre-requisite to working in a fast fashion retailer. . . you have to like spinning a lot of plates at any one time.
PS: What is like working at ASOS?
JM: Fast. The pace is pretty frenetic as we try and anticipate global trends that resonate with our fashion forward twenty-something the world over. Our choice is vast — over 1,500 ASOS own brand products go online every month, so there's a lot of design work to be done.
PS: How does someone get a job at ASOS?
JM: We have a talent team at Head Office in London who is always looking for new talent — all of our vacancies are online and we also have our country team in Sydney, which is also growing.
PS: What is the best part of your job?
JM: Travelling the world, either sourcing treasures from vintage markets to rework or showing editors and press our new collections.
PS: What does an average day look like for you?
JM: There is really no typical day for me, which is the best part of my job. I could be reviewing collections one day or working with a stylist on a look book the next. I could be analysing sales and data, going to press days and vintage sourcing all in the same week.
PS: When buying for seasons ahead, how do you forecast which trends to invest in?
JM: When forecasting global trends, it's a combination of extensive research and gut instinct. Sometimes you just like something, or a shape suddenly feels right.
PS: What are the strongest Summer trends we should look out for?
JM: '90s minimalism, unstructured macs, fluid tailoring, slip dresses and matching co-ordinates. For accessories it's all about sliders for footwear and the mini duffle bag.
PS: If you could switch your wardrobe with one woman, who would it be?
JM: Phoebe Philo.
PS: What is the last thing you Googled?
JM: Best vintage markets in Sydney.
PS: What is the never-fail first date outfit every girl can rely on?
JM: Black skinny jeans and a silk long sleeved top — it doesn't look like you've tried too hard but is still a modern classic.
PS: What's on your Christmas wishlist?
JM: A French bulldog. . . but my husband thinks it would upset our Siamese cat too much.


ASOS design director, Jacqui Markham
If you're feeling fashion inspired, head here to find out how to get 30% off ASOS for 24 hours only.