Jena Malone Plaid Skirt
Did Jena Malone and Chloe Sevigny Coordinate Outfits on Purpose?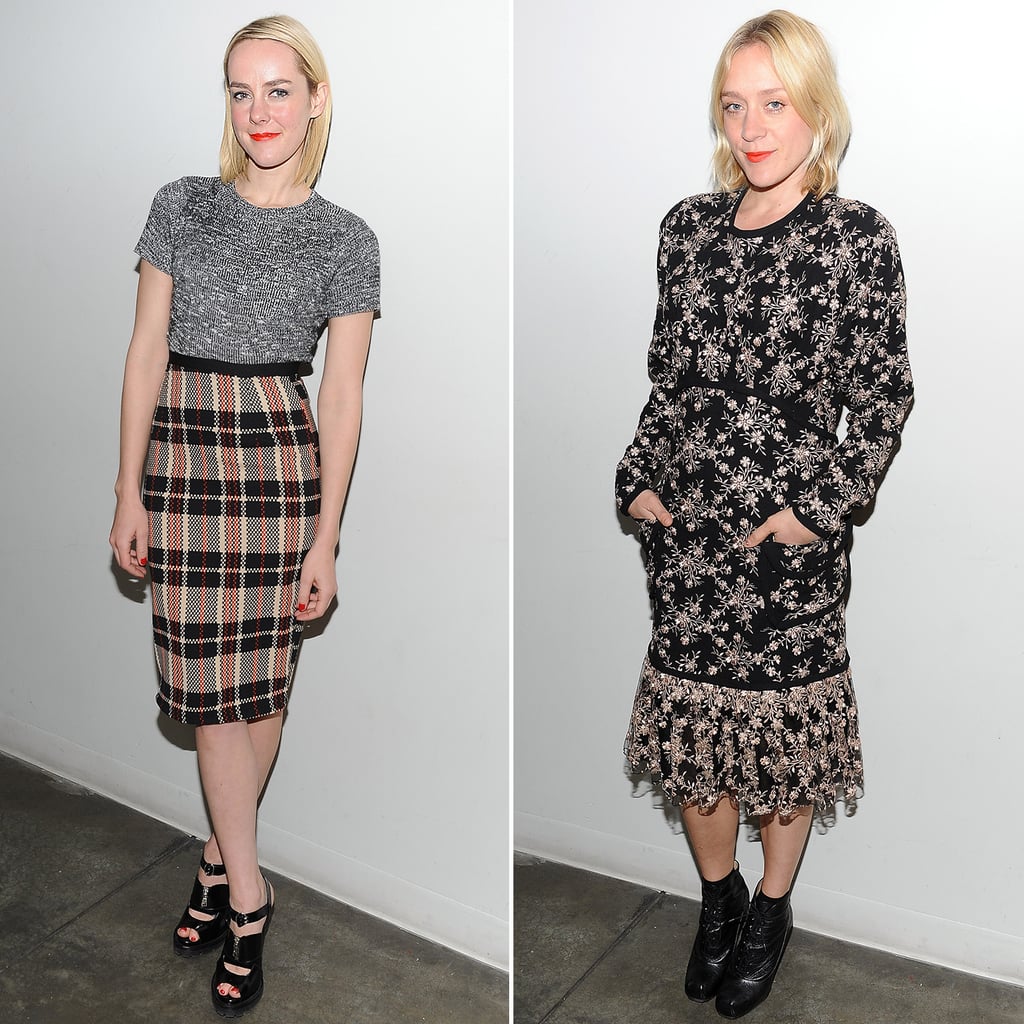 If there's one thing we learned about Jena Malone and Chloë Sevigny yesterday at the screening for The Wait, it's that they share an affinity for prints and muted colours. Jena Malone elevated a knitted gray tee simply by tucking it into a high-waisted plaid skirt for a classic appeal, while Chloë showed a moodier side to her style with a darker floral dress by Rodarte.
What's more, they both accessorised with black heels — a pair of booties in Chloë's case and platform sandals for Jena. The outfits may be undeniably similar, but which do you feel was more successful?