Jennifer Hawkins Gives Us a Sneak-Peek at Myer Spring Summer
Jennifer Hawkins Gives Us a Sneak-Peek at the Myer SS'13 Launch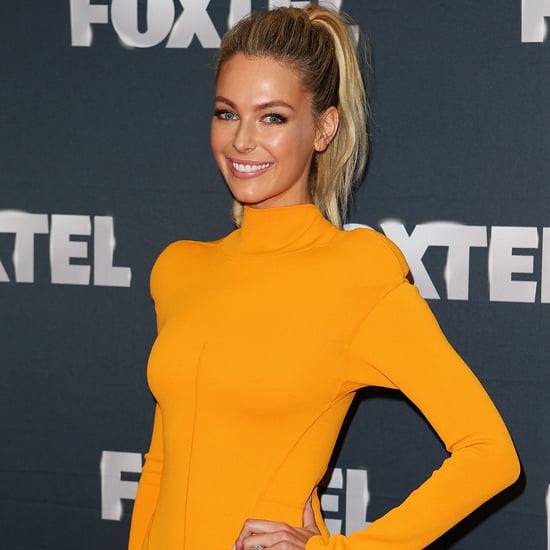 In the lead up to any new season, you can bet on one one thing: shows, shows and more shows. So far we've seen major retailers David Jones and Witchery exhibit their Spring Summer '13 offering (remember all those monochromatic prints?) and tomorrow night Myer will follow suit. Today we caught up with Myer ambassador Jen Hawkins to get the low-down on tomorrow night's parade. Here's all you need to know.
PS: What trends will really stand out in the show tomorrow night?
JH: Black and white in general stand out — monochromatic prints especially. Also anything white, especially white leather.
PS: Do you have a favourite piece that will show in tomorrow night's parade?
JH: To be honest I haven't really looked through yet, I've got to have a look through this afternoon. But I love my white Manning Cartell dress, look out for that. It's pretty stunning — with cut-outs — it's sexy, but not overtly sexy.
PS: What's the last thing you bought?
JH: A bright yellow Manning Cartell dress.
PS: If you could swap wardrobes with one woman, who would it be and why?
JH: Just one!? I mean they probably all borrow their stuff, but I'd pick Gwyneth Paltrow for her red carpet stuff, not her daily looks.
PS: Any up-and-coming designers you think we should have our eye on?
JH: There are heaps, but I don't want to say up-and-coming because they are probably just new to me! I did get to wear a lot of new designers on Topmodel which was nice and fresh. A new one for Myer is búl — she's really great, just a young girl, great price point, lots of basics and really cool. She's in the parade tomorrow, and she hasn't done that before which is exciting.

PS: What are three basic pieces every woman needs in her wardrobe for Spring?
JH: For Spring, a pair of point heels, a piece of white — whether it's white leather or something you can layer, and, I know it's Spring, but a beautiful jacket. I love tailored jackets like the ones by Toni [Maticevski].
PS: What swimwear trends are you loving for Spring?
JH: Cozi, my label, is re-launching for the parade and prints are huge. I think it's because in Summer people like to feel fresh and new, so geometric prints. Also floral prints — I think they are very feminine on swimwear, so I'm a fan of those. Full-piece swimwear is another big trend and I think women feel very glamorous in a full piece. Other than that it's about the cut of the swimwear — just find the brand you love and stick with that.