Jessica Biel in Christian Cota Crop Top and Short Shorts at 2011 Comic-Con: Do You Rate or Hate?
Jessica Biel Gets Cropped at Comic-Con — Thoughts?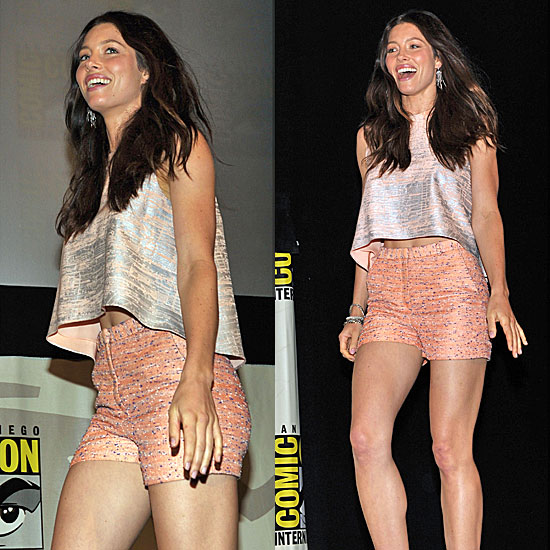 Jessica Biel showed off a bit of her impressive midriff at Comic-Con over the weekend, eschewing jeans or a dress in favour of a cropped tank and blouse by Christian Cota. With an off-duty uniform that usually consists of jeans and tees, Jess's taste for high-fashion is usually reserved for the red carpet only, making this crop top look a definite first for the actress. It's no coincidence, as cropped, boxy silhouettes are having a moment in fashion, and we're proponents of the trend — when it's done right. Now that's up to you to decide: did Jess pull it off or is this a trend she's better off leaving?