Jessica Biel Wears See-Through Pants With Justin Timberlake
Jessica Biel's Look Is Business on Top, Party on Bottom — Does It Work?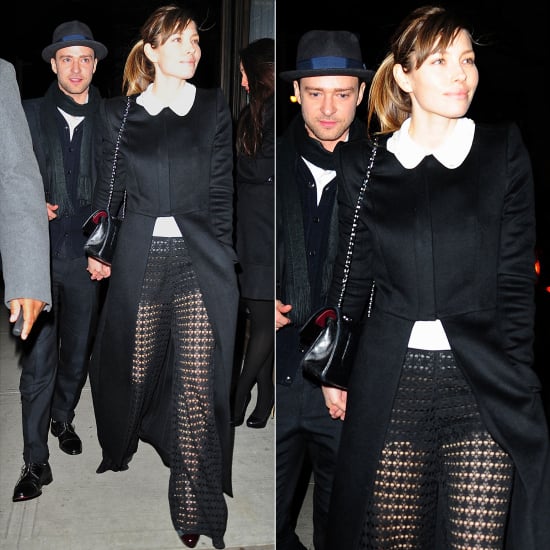 When Jessica Biel stepped out with husband Justin Timberlake in NYC last night, she was all business on top, but her trousers told a slightly more provocative story. The actress, who we're more likely to see sporting skinny jeans and Nike Dunks, opted for a fashion-forward ensemble that combined a buttoned-up collared blouse and long wool coat with a pair of see-through flared pants and cap-toe heels. It's safe to say that undergarment-revealing pants are a bold departure from Biel's more feminine, girl-next-door looks, but she was also careful to follow an essential rule of styling: balance out the overt sexiness of one piece with something more conservative. Now, we're turning it over to you — did she successfully pull together all of the pieces or did her pants overpower the look?