Julia Roberts Wearing All Black at Eat Pray Love NYC Premiere
Style Stalk: Julia Roberts Wears Short Shorts!
Julia Roberts opted for an all-black, all-sleek (and all-Gwyneth!) ensemble for the NYC premiere of Eat Pray Love. Despite the fact that it's monochrome, the varying textures make it totally chic. Diane von Furstenberg shorts and Roger Vivier sandals play sexy, a Stella McCartney blazer reels in polish, and Coomi bangles make her pop. Get your own blazer and shorts combo with our picks below.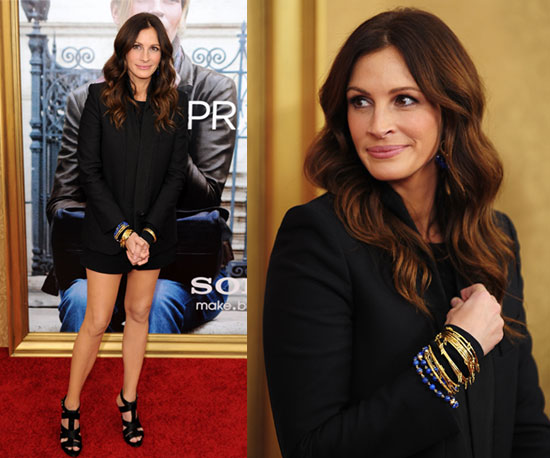 Keep reading . . .