Julianne Moore red carpet
Pretty in Pastels: Did Chloë or Julianne Steal the Show in Hollywood?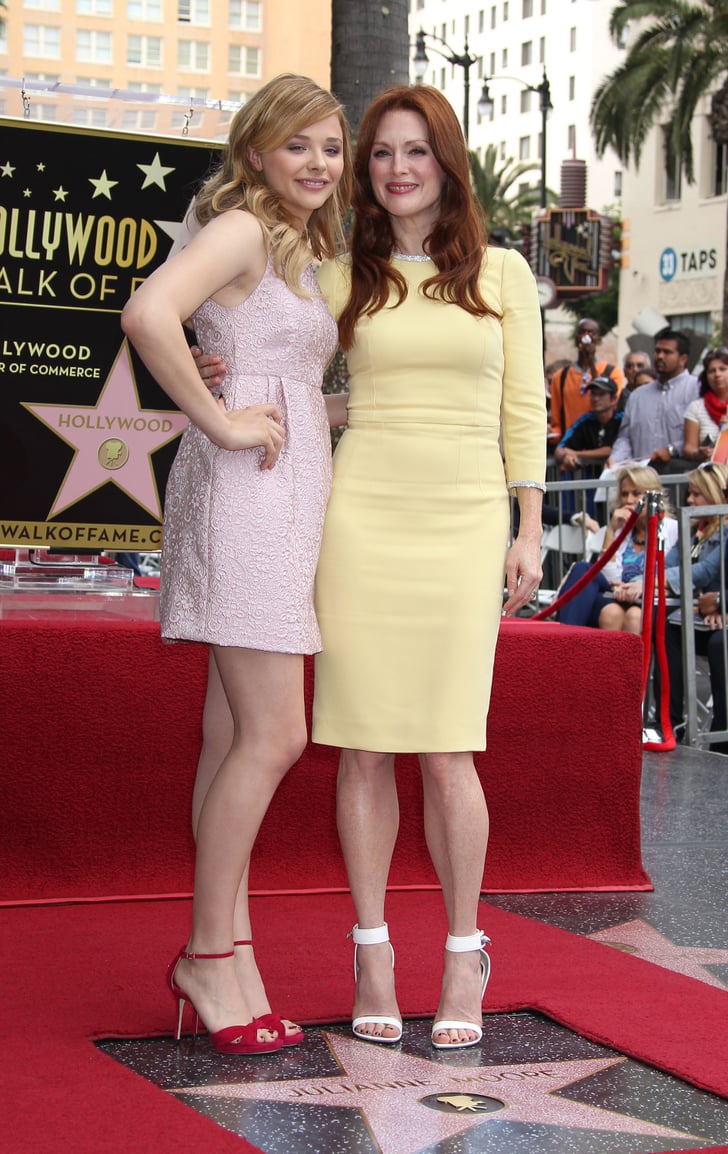 Julianne Moore got her star on the Hollywood Walk of Fame this afternoon and chose a pastel yellow Dolce & Gabbana dress and white ankle-strap sandals for the occasion. While we always appreciate seeing the red-haired actress in rich green, we think her complexion looks equally great in this citrus hue. Chloë Moretz, who accompanied Julianne for her ceremony, also went with a pastel Dolce & Gabbana dress — you think they planned it? — only hers was sleeveless and pink. She then punched things up with red ankle-strap sandals for a sassy finish.
Both ladies looked pretty in pastels, but we want to know which one you think stole the show in Hollywood.