Kelly Smythe and Wippa's Girlfriend Lisa Robertson Wear the Same Ellery Top to AAMI Golden Slipper: Thoughts?
Snap! Ellery Proves a Popular Choice at The AAMI Golden Slipper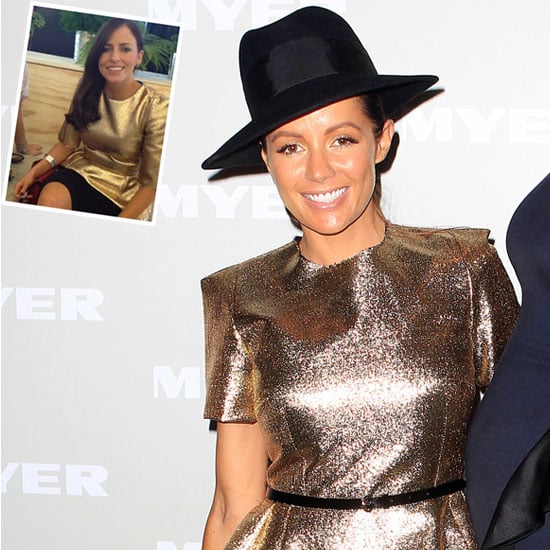 It's the stuff of fashion nightmares. You spend all week/month/year carefully figuring out your outfit for a special occasion, only to turn up and spot someone wearing the same thing. Ok, yes. On a scale of one-to-actually-important it's not life-threatening stuff, but that doesn't negate the disappointment when you come face to face with your fashion-clone. Great minds obviously think alike for MBW Sydney Autumn Carnival ambassador Kelly Smythe and Lisa Robertson (who is the girlfriend of radio personality Wippa). Kelly, a stylist by trade, wore the same Ellery gold, peplum top as Lisa, a guest at the Myer marquee, to Saturday's Golden Slipper race day. Apparently Kelly picked the piece from Myer's press sample rack, whilst Lisa purchased said topper in-store. Apparently there wasn't room for two. Wippa told The Daily Telegraph "We just couldn't believe what was happening but, yeah, someone came up and told us my girlfriend was wearing the same top as a girl called Kelly — I'm not sure who she is — and then they said it would be best if Lisa left." Bad call, or necessary move? What's your call on this battle of the blinged-out tops?
and Getty.