Kendall Jenner at the 2014 Teen Choice Awards
Do You Like Kendall Jenner's Kim-esque Look?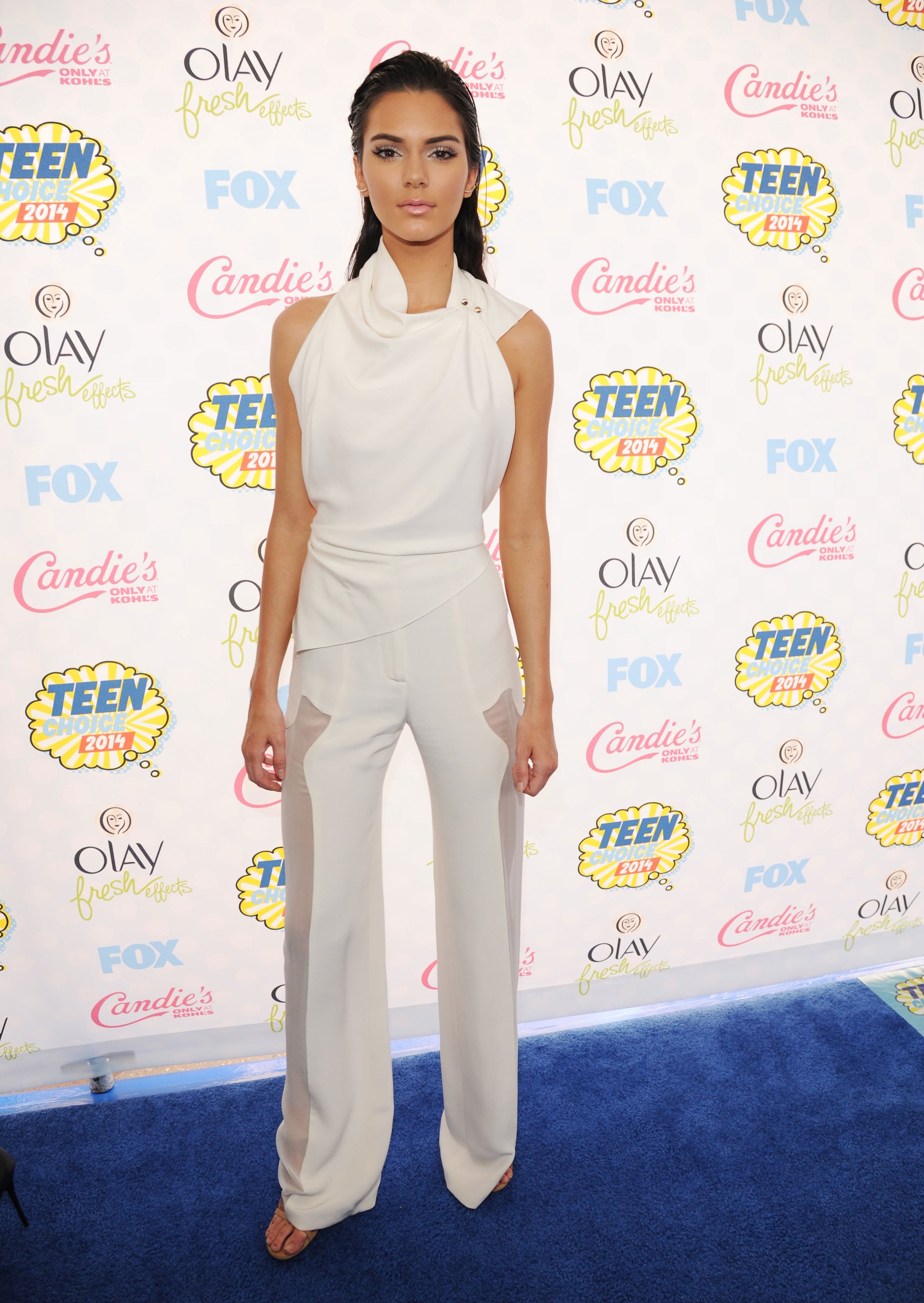 We'll come right out and say it: we weren't expecting a look like this from Kendall Jenner. Kim's younger sister has been busy the better half of this year turning out a range of body-baring, fashion-forward looks, but this trouser and top set is certainly on the tamer side. The only skin-flashing she did tonight was via two subtle sheer insets on the sides of her pants. So, we'll let you decide: how do you feel about Kendall's more covered-up style?