Kim Kardashian Khloe Kardashian Style Long Sleeve Mini Dress
Did Khloé Steal Kim's Look?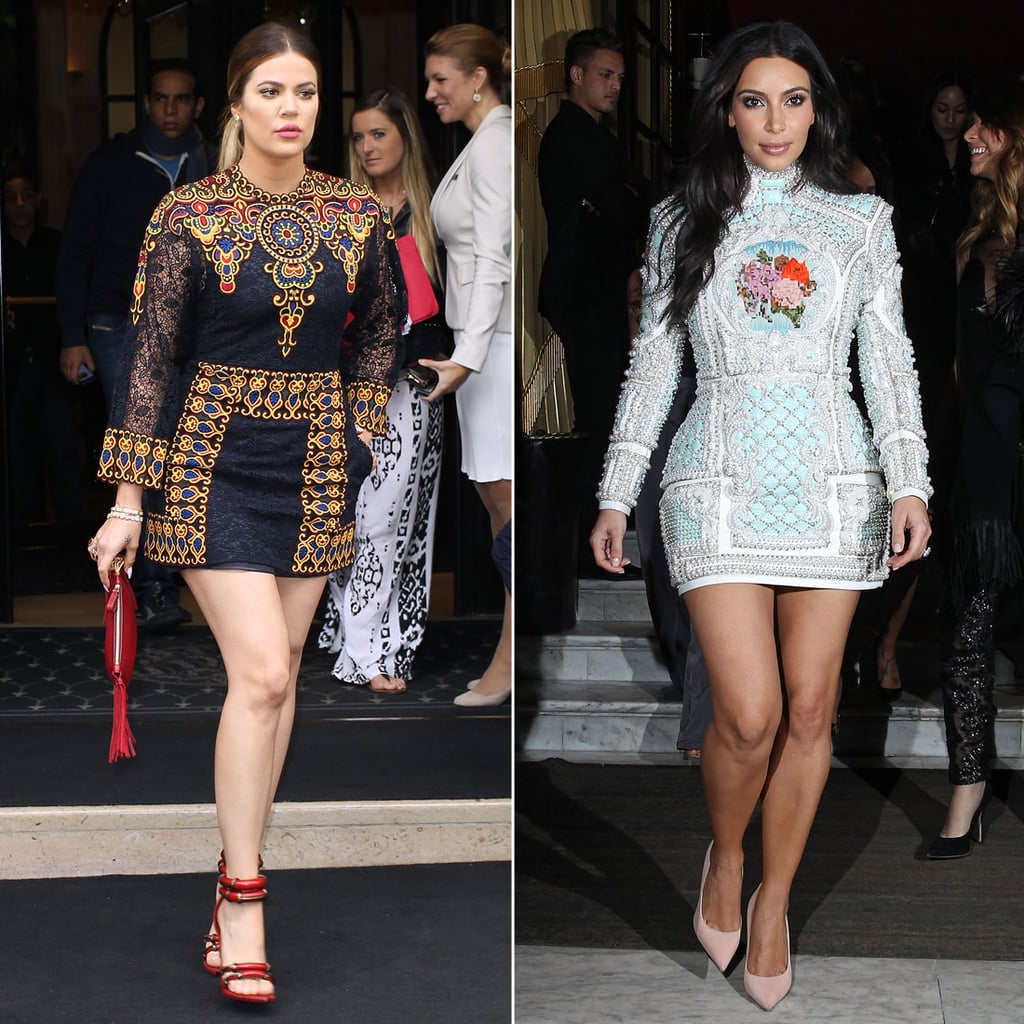 We already know the Kardashian family is close. Like, really close. So, as we watched Kim's style evolve over the past year, thanks largely to her fashion-conscious fiancé, we noticed his influence rubbing off on her sisters, too. This week's pre-wedding festivities in Paris might just be the clearest example of that (especially as we compare Kim and Khloé's looks side by side). First Kim stepped out for dinner Thursday night in an ornately embellished Balmain minidress. Then, Khloé followed suit — while not in the same designer, Khloé opted for the same intricately decorated feel and same stem-baring silhouette in a Valentino confection. Both sisters can clearly pull off a straight-from-the-runway look, but who gets your vote?