Kim Kardashian, Kylie Jenner, Kendall Jenner at the MTV VMAs
Did Kendall and Kylie Let Kim Shine at the VMAs?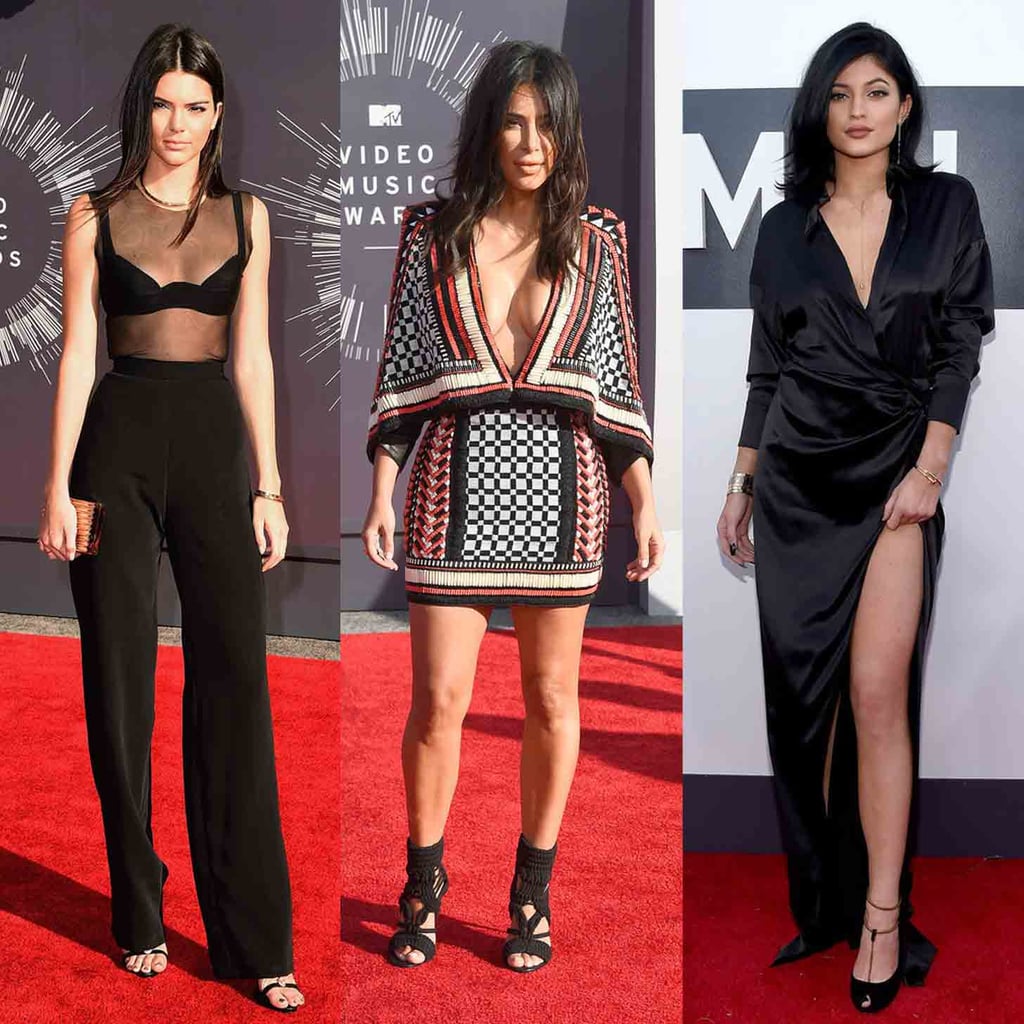 Kim Kardashian brought Kendall and Kylie Jenner along as her dates to the MTV VMAs, so naturally, when the three stars walked onto the red carpet, we analyzed each of their looks. While Kendall and Kylie went for all-black ensembles — Kendall in a sheer top and pants combo and Kylie in a satin wrap dress with a slit — Kim's Balmain ensemble was a bit more fun and flirty. The star stunned in a printed mini with a plunging, deep-V neckline that she completed with detailed pumps. And, being that her outfit was so eye-catching, while her sisters looked totally chic but played it cool, we wondered whether Kim was meant to be the sartorial center of attention. Was her look your favorite of the three? Let us know, and then vote on all our MTV VMAs polls here!