Lady Gaga as Jo Calderone Male Alter Ego at 2011 MTV VMAs: See her Mannish Makeover!
2011 MTV Music Video Awards: Lady Gaga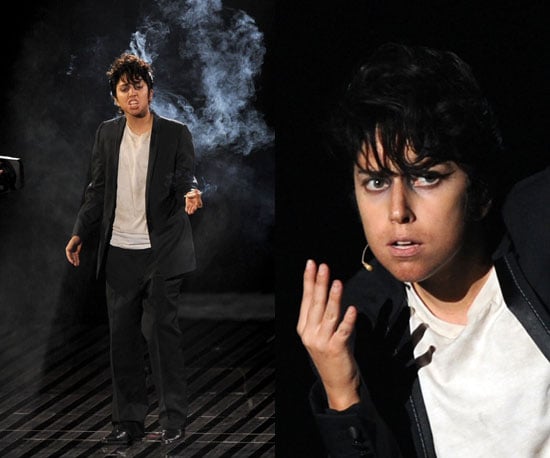 Lady Gaga followed up last year's VMAs meat dress with her gender-bending opening performance today — dressed in greaser gear as her "You and I" video alter ego Jo Calderone, Gaga recited a monologue before launching into the song. She wore a loose-fitting white t-shirt, black pants, and Brooks Brothers brogues — as well as a black jacket that she ceremoniously removed once things got going. What do you think of Lady Gaga/Joe Calderone's onstage look?
Don't forget to vote on all of our VMA polls here!