Lara Stone Suing French Playboy Over Unauthorised Photos
Fashion Lately: Lara Stone is Suing Playboy!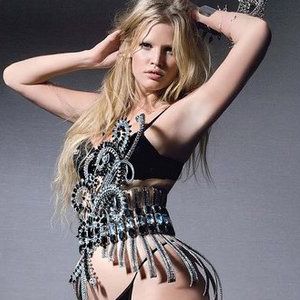 It's only been a week since images of Lara Stone in French Playboy were revealed, and it turns out she is not a very happy bunny. The model is suing the publication for using the images without her consent. She is also beginning legal action against the photographer, Greg Lotus. Lara commented on the subject, stating: "It's not the kind of publication I would ever choose to appear in. Playboy had no right to publish these unauthorised photographs. I feel I have no option but to take steps to protect my reputation." The photos were reportedly taken in 2008 as a test shoot.