Lauren Conrad's Top Tips for Charitably Cleaning Out Your Wardrobe: Get Organized and Give Back
Operation Organize: Charitable Closet Clearing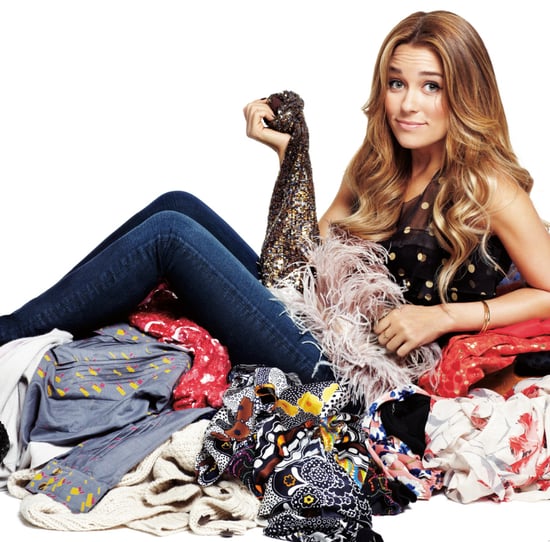 We are thrilled to share this story from LaurenConrad! The TV personality, writer, designer, and style maven started LaurenConrad.com, a social networking site that features daily posts by Lauren on all of our favorite topics — fashion, beauty, food, party planning — and Lauren will be sharing her latest fashion finds with Fab every month. This week, we talk closet cleaning for a cause.
Keep reading . . .
If you have read my book Style then you know what I think when it comes to cleaning out your closet: if you can't see it, you won't wear it. The solution? Overhaul your closet, and get organized. (Check out Chapter 4 of Style for helpful tips on editing and arranging your closet.) So what do you do with all of the pieces you want to ditch? Pay it forward. And no, I don't mean watch the movie. Think of it this way: as your unused homecoming dress sits in the deep dark depths of your closet, there is someone out there who is looking for, or needing, that very dress. They don't say, "One man's trash is another man's treasure" for nothing. Instead of tossing or selling closet rejects, donate them — but do it wisely. Certain organizations specialize in distributing specific clothing items. To inspire you to make smarter donation decisions, I have put together a list of helpful suggestions on disposing your closet castoffs: Shoes. If you are tossing a pair of shoes, give them to someone who really needs them. I recently learned about Soles4Souls, which is an organization that collects shoes and gets them to those in need. In many countries, children cannot attend school or church unless they have a pair of shoes, and Soles4Shoes makes this possible. Prom Dresses (and special occasion dresses). Let's get real. Most of us probably won't wear our prom dresses again. Instead of leaving the destiny of your dress in the hands of moths and dust, give it a second life by donating it to someone who will really appreciate it. There are plenty of organizations that help facilitate the distribution of special occasion dresses to those in need such as Donate My Dress and Project Princess. (If you're afraid to take the financial hit that may come with donating an expensive dress, you can also sell it on eBay or Smashion.) Locally donating to St Vincent de Paul or The Salvation Army will ensure someone picks up your formal dress for a steal.
RELATED: Ingredients . . . For a Perfect Fall Wardrobe Professional Clothing. If my Dress Coding series has inspired you to clear out the old and bring in the new, then this is just the tip for you. Donate your old work wear to someone in need. There are countless shelters full of women who are ready to get back into the workforce, but do not have the appropriate attire (or funds to purchase work clothing) to do so. By giving your old professional clothing to a local women's shelter or to an organization such as Dress For Success, you are providing someone with the tools for change and opportunity. The next time you decide to put your chaotic closet in check, keep these donation ideas in mind and let your clothes spread some kindness. After all, sometimes all it takes is one act of kindness to change someone else's world. So pay it forward. Do you support a clothing-related cause? Share links to you favorite local charities and shelters in the comments below. XO Lauren
PS: If you don't have it already, pick up your copy of Style here!
More stories from LaurenConrad.com:
Halloween Hints: Guess My Wardrobe
Dress Coding: Casual Work Attire
Chic Peek: My People Magazine Shoot
Currently Craving: Dreamy Sleepwear