Leigh Lezark and H&M Collaboration
Next in Line To Collaborate With H&M? Leigh Lezark!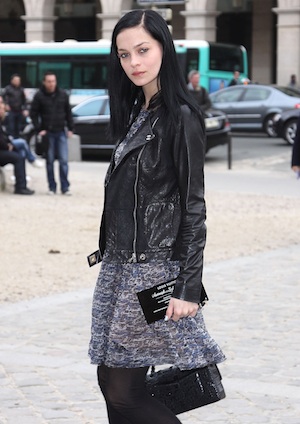 H&M's next collaboration isn't with a big-time designer. It's with a relatively under-the-radar personality: cool girl, model, and the Misshapes DJ Leigh Lezark. It's a smaller-scale collab that will be limited to England; Leigh and H&M are creating its first-ever store-within-in-a-store at Selfridges in London, set to open Aug. 25. Leigh will also curate an exclusive collection of her favourite clothing and accessories for the store. "My philosophy on both beauty and fashion is to be yourself and find your own style, so for me, the new edited-down H&M at Selfridges is an ideal shopping destination," said Lezark. "The curated pieces are, I feel, modern classics everyone should have in their wardrobe — and I have tried to throw in some colour, too!" We think it's interesting that H&M is doing smaller collaborations — who would you love to see H&M collaborate with next?