Lena Dunham at the 2014 Emmys in Pink Giambattista Valli
How Awesome Is Lena Dunham's Tutu?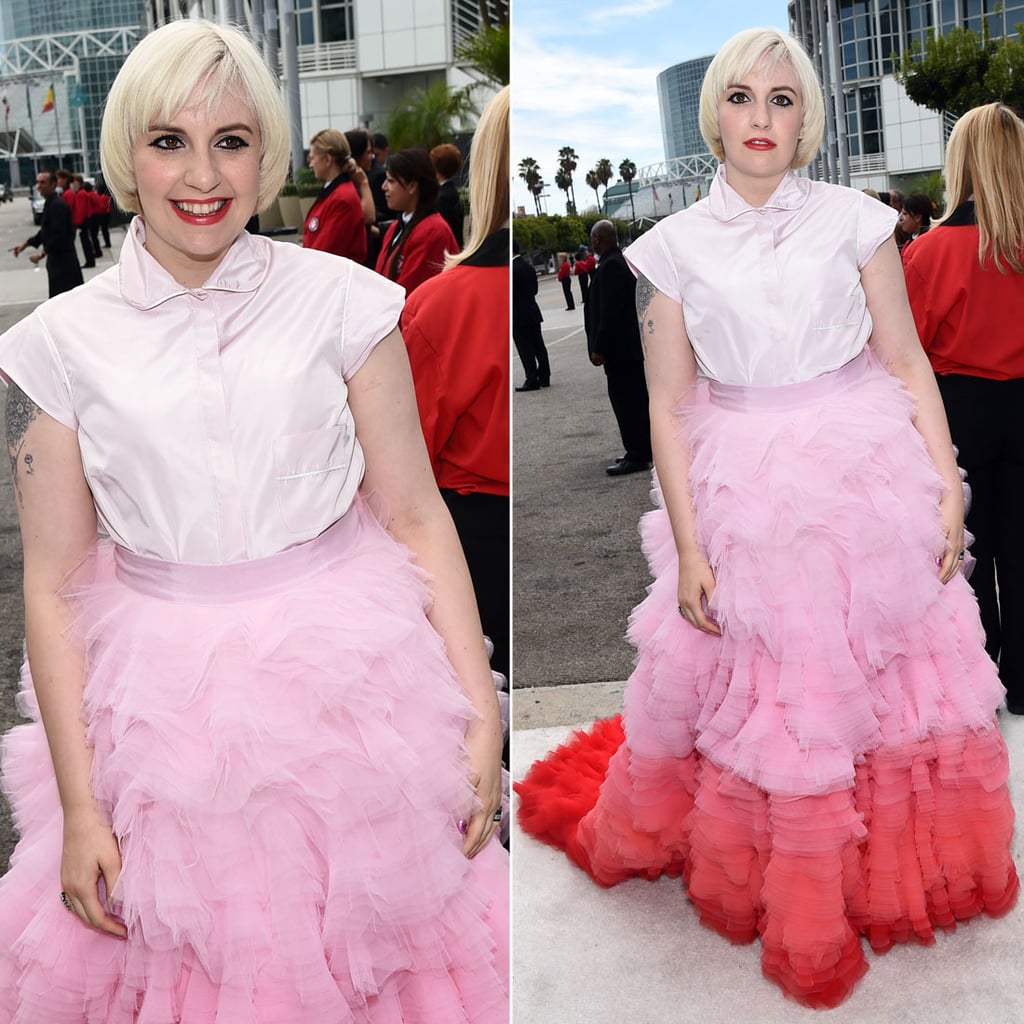 No one ever said Lena Dunham doesn't have fun on the red carpet. And if they did, they're eating their words right about now. The Emmy-nominated Girls star just stepped out in the ultimate girlie confection — a frothy, pink and red Giambattista Valli skirt. For a quintessentially Lena touch, she dressed it down on top with a tomboy-inspired button-down shirt and finished with not much more than a red pout and a megawatt smile. See, she's having fun already! So does she get your vote?