Lily Cole to Retire from Modelling to Focus on Acting Career
Is Lily Cole Retiring from Modelling?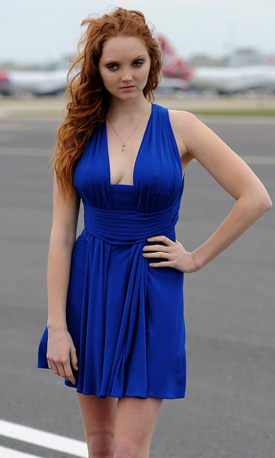 She may only be 22, but it seems that Lily Cole is already considering retiring! The model has had a busy few years studying at Cambridge, has launched a knitwear brand and is starring in several films. But it's the latter that has really wants to focus on. Speaking to Vogue, Lily explained,
"I love acting and if the right opportunity did come along I would definitely consider quitting altogether. It is certainly something I want to prioritise in the future. It's not a finite decision though – I may not get the opportunity. If a once-in-a-lifetime opportunity came along I'd even consider leaving Cambridge to do a film. I'd definitely weigh up my options and talk to my tutors about flexibility."
Lily starred in St Trinians and The Imaginarium of Doctor Parnassus and was working on Marilyn Manson's film Phantasmagoria: The Visions of Lewis Carrol. Would you be sad to see Lily hang up her catwalking heels?