Louise Roe Wears Black Halo Pale Pink Gown on the 2012 Oscars Red Carpet: Do You Rate or Hate the Glamour Girls Look?
2012 Oscars: Louise Roe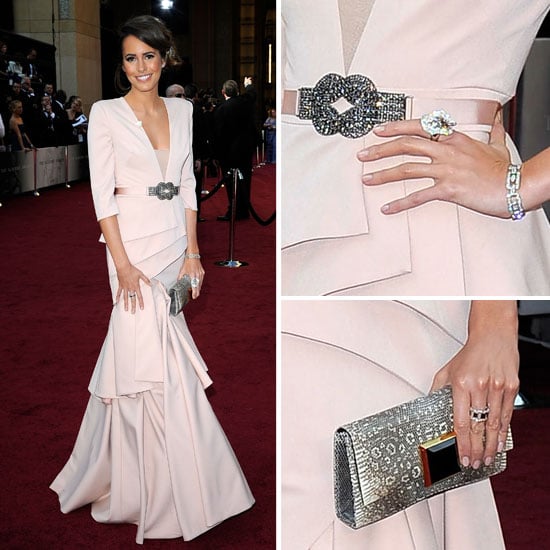 Louise Roe is on deck at the Oscars, and has opted for a very formal look for today's fashion fest. The structured Black Halo design was custom made for Louise (see her at the fitting), and the statement shape is softened by the pretty, pale pink hue. Silver accoutrements finish her Academy Awards look via a Kara Ross snakeskin clutch and Jacqueline Nerguizian cocktail ring. Are you rating or hating Louise's get up?
Let your inner fashion critic out by voting on all of our Oscars red carpet polls here!