Magnum New Icecream Flavours The Fashion Collection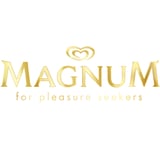 Accessories fashion girls are investing in this summer: Tiny basket bags, even tinier sunglasses, and luxe, limited-edition desserts. Trust us when we say Magnum's new ice cream range, The Fashion Collection, will be this season's most indulgent accessory. Co-created by Bec & Bridge, Romance Was Born and By Johnny, these three new flavours will earn you serious cred.
We love a fashion collaboration as much as the next girl — remember the overgrown, floral goodness that was Erdem x H&M? And while it might only be February, we're not afraid to call it early. We think this will be the coolest collab you'll see all over Instagram in 2018: Magnum's The Fashion Collection, with three new, unique ice cream flavours co-created by designers Bec & Bridge, Romance Was Born, and By Johnny.
We'll say it again: Fashion. And. Ice cream. We're dead.
The entire range is limited edition and sure to disappear faster than dropped soft-serve on hot pavement. Dulce De Leche, by Bec & Bridge, features caramel ice cream swirled with golden caramel and dipped in the classic Magnum chocolate, and By Johnny's Hazelnut Salted Vanilla adds a pinch of salt to the smoothest vanilla ice cream we've ever tasted, wrapped in Magnum cracking chocolate studded with hazelnut pieces. But a quick office poll crowns Raspberry Chocolate Truffle, by Romance Was Born, as our favourite. Tangy raspberry ice cream, chocolate sauce swirls, trademark Magnum coating – need we say more?
The Fashion Collection treats have been paired with a fittingly indulgent summer accessory: an insulated clutch, custom designed to carry your Magnum from freezer to the beach without melting all over the place (um, why didn't we think of this?) And since no fashion collab is complete without a photo shoot, legendary street style photographer Lee Oliveira snapped nine of Australia's most stylish influencers for the #ReadyToEat campaign: Lisa Hamilton of See Want Shop, Tahnee Atkinson, Rachel Tee Tyler, Ksenjia Lukich, Vydia Rishie, Holly Titheridge from Base Colour, actress Mavournee Hazel, Jiawa Liu from Beige Renegade, and super-blogger Tanja Gacic of My Empirical Life.
Honestly, if these aren't the most mouth-watering fashion images you've ever seen, we'll eat our. . . bag.